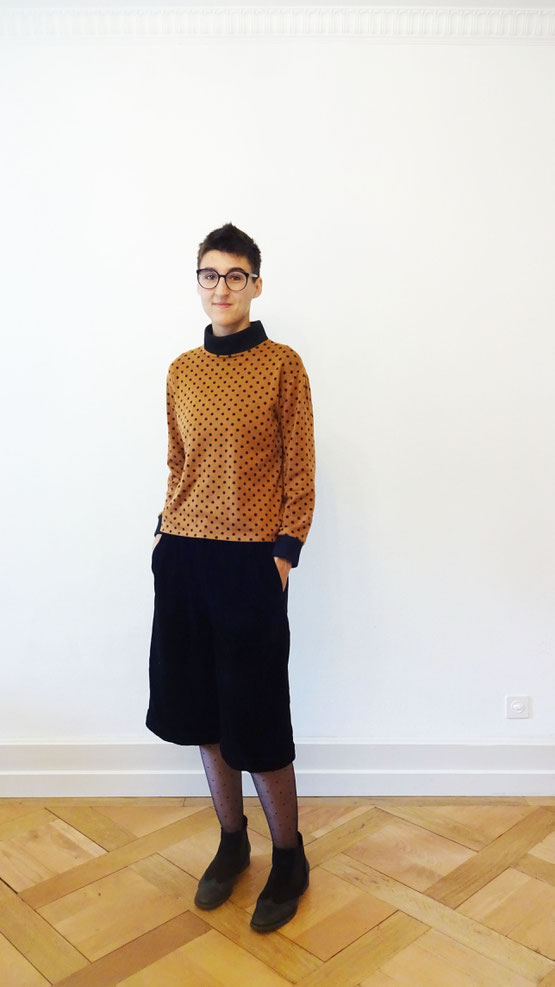 So this sweater is one year old. It has seen many chilly autumn nights and even more cold winter days. It had a couple of outings in early spring and might even have seen a rainy summer moon. I have worn this in and out all year long, but mostly in the colder seasons. And here we are again, summer sun is definitely gone and we are slowly transitioning into a cozier, more inward-looking time. I love this time of the year. Wardrobe-wise, I start layering or falling back on big fat sweaters. Nina Lee's Southbank Sweater is one of them.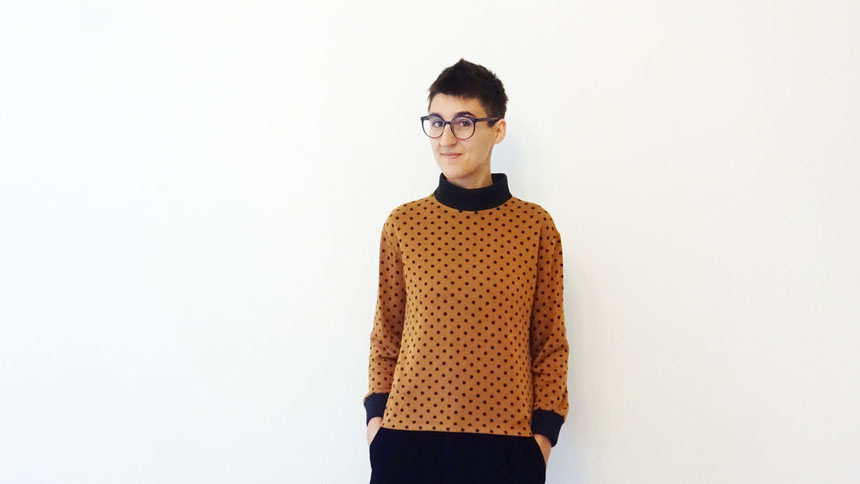 The fabric is a thick viscose knit from Madame Pompon in Zürich. It is soft and quite drapey for its chunkiness. It came with polka dots, which cheer me up any time of the year and any time of the day. I used a very chunky, stable ribbing from Japan to give the sweater even more of a cozy feel.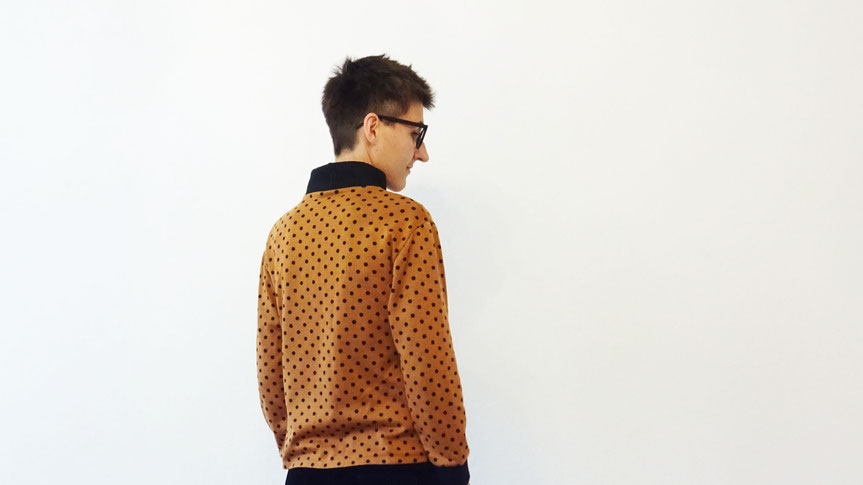 As all Nina Lee patterns, the Southbank Sweater is a breeze to sew, instructions are pretty and clear and all. The pattern also comes in a cropped and a dress version. The dress I made too, and it must be my favorite and most durable item in my handmade wardrobe. I might show you one day.
I tested this pattern before it came out last fall, so beware that some tweaks might have been made to the final pattern. It will still be as gorgeous though.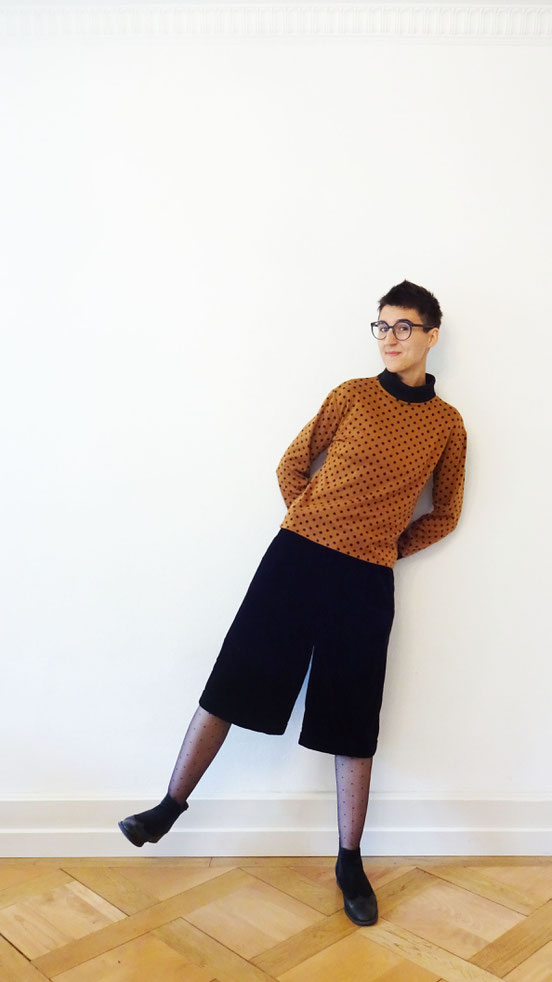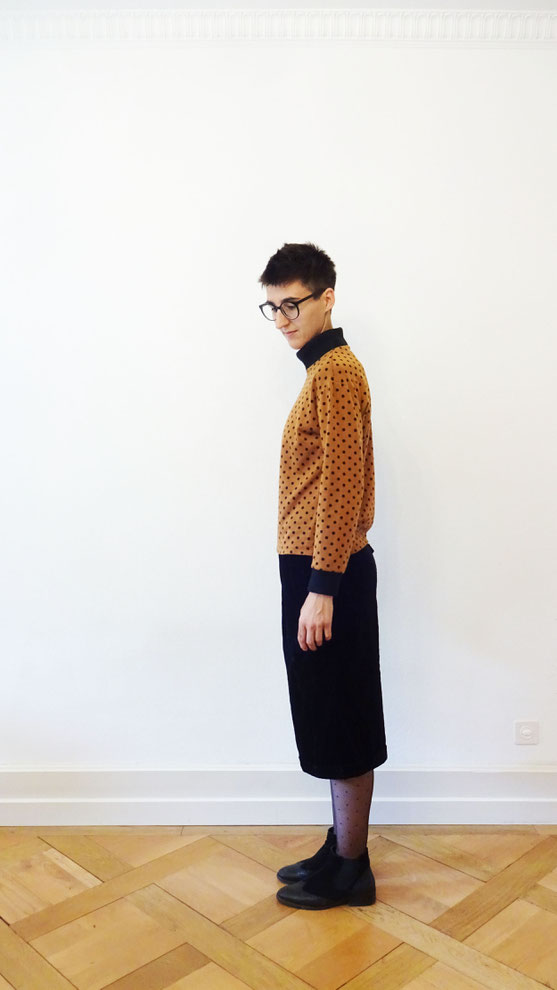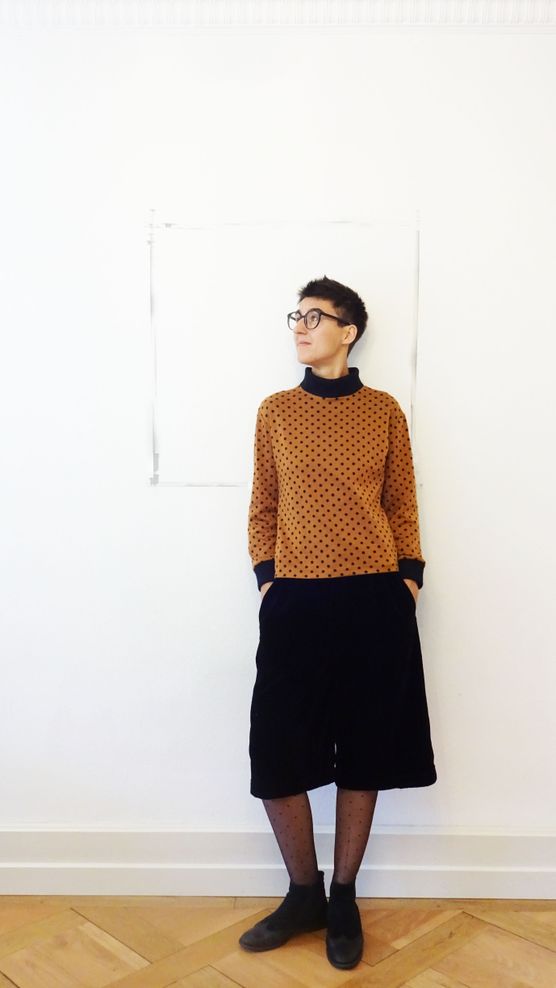 Fabric: Viscose knit (I believe) from Pompon, Zürich
Pattern: Nina Lee, Southbank Sweater
Trousers: thrifted velvet culottes <3 <3 <3