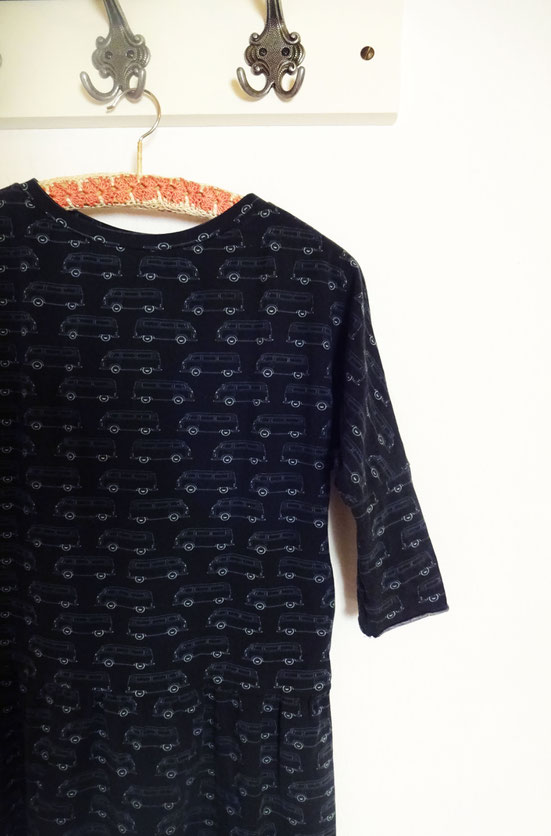 I made this cute litte thing to get a break from drafting and pattern-making. I don't have a whole lot to say about this, as it is, in a very positive way, just that: a nice and simple dress. I took a long time cutting the pieces though, as I only had juuuust a little more than a meter of this sweet van print jersey fabric. The pattern calls for double the amount I had and even though this is a directional print I managed to cut the pieces somehow. This required some intense pattern tetris! The fabric is a standard cotton jersey. With a fun print like that I want to go for a simple silhouette without any complicated design lines. The Nanöo dress is just perfect for that.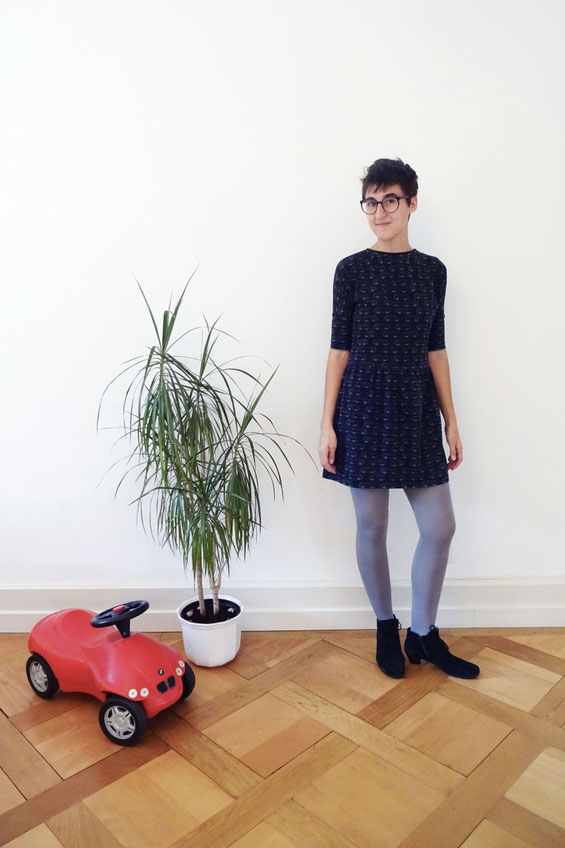 I cut the smallest size for the top, grading up to the next size for the skirt. I suspected the dress would be a little short on me. I didn't change the length though, as I was planning on wearing this over leggings or even over jeans. I like the overall fit, but think it could be roomier for a more relaxed style. Also, the arm cuffs are too tight for me now, so for that reason I'll go one size next time. I guess the dress is actually intended to be a little oversize, but for that I simply didn't have enough fabric this time.
I found the instructions to be a little scarce. There are very pretty hand-drawn illustrations that partly make up for that. If you're not a complete beginner, you shouldn't run into any problems though, as it's an easy and super-quick make overall.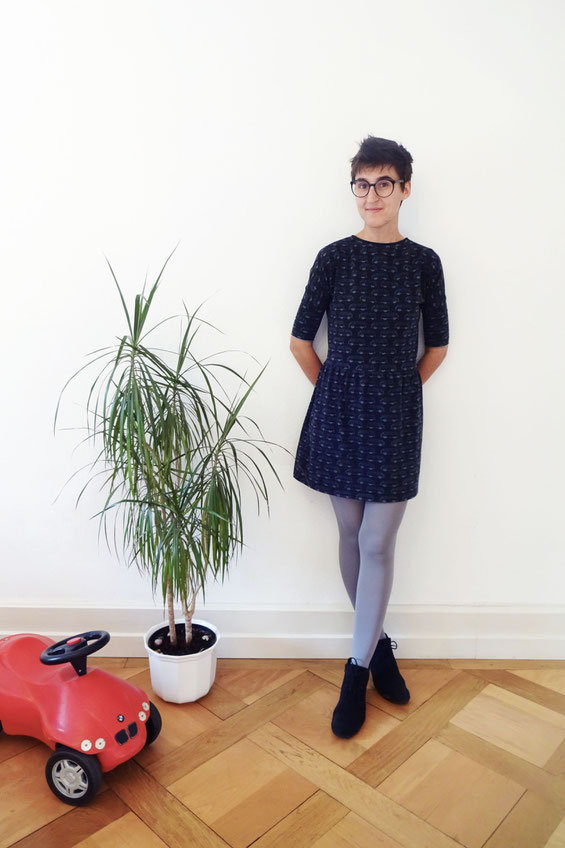 I came across Nanöo patterns through one of my favourite Swiss online shops for fabric (Lilly Paris). I hadn't heard of Nanöo before, but liked their clean and casual style right away. I'll surely check out some of their other patterns, too.