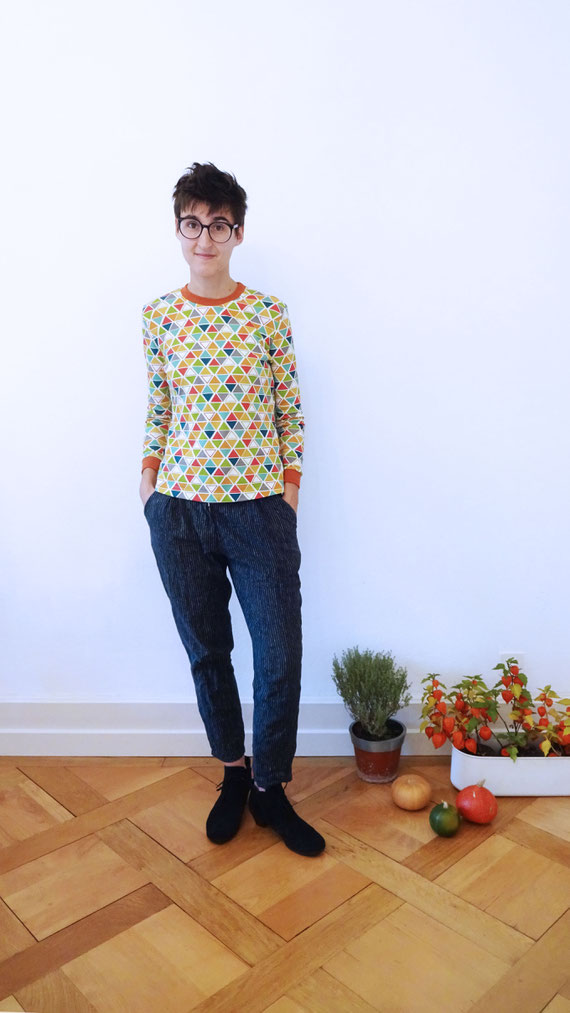 I love sweaters, I think I said that before. There are so many ways a simple sweater pattern can be customized and made your own style (here here here and here's some inspiration). I love sweaters, but my handmade wardrobe lacked some autumnproof sweaters to be worn at this time of the year. So when a dear client of mine asked for a specific sweater design, this was my chance.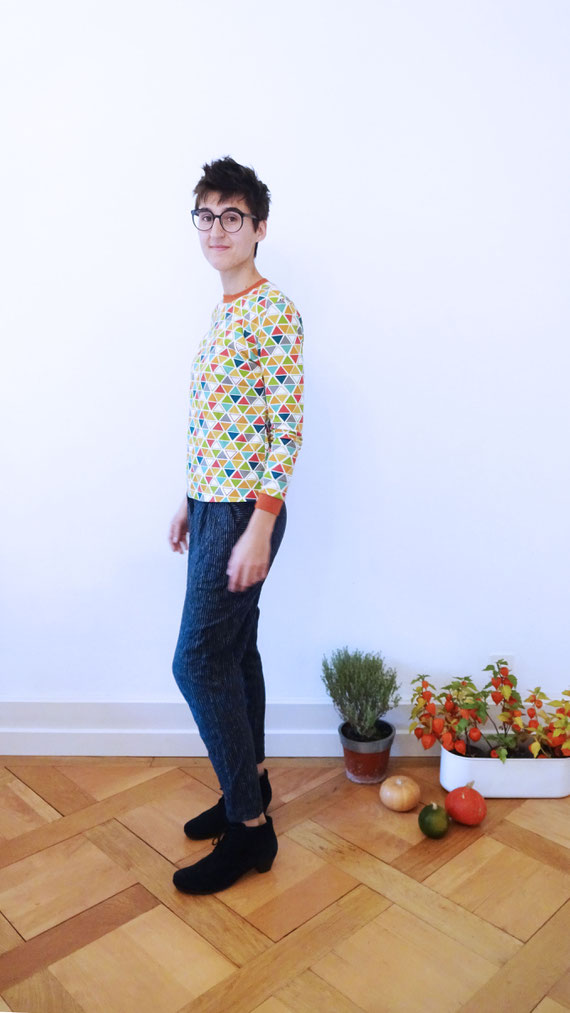 When I make a pattern for a customer, I often test it for myself first. I attended pattern-making classes at textile college for two years, but if I'm honest, I still feel like I'm new to so many things. I have only started sewing four years ago, and pretty quickly went ALL IN: going back to school, changing careers, and starting my own business. This all happened in a surprisingly short amount of time, and would you have told me 5 years ago... I would not have believed ANY of it! I am a happier person now and I know this is the right way for me. But as things came around so quickly, I lack experience in certain areas, like drafting patterns. It's such a huge and complex area and I have enormous respect and admiration for professional pattern-makers. To say I learned a lot at school is a drastic understatement. But you can only get so much experience in such a short time. To make up for that (and as an excuse to sew something for myself), I often experiment with patterns and try new things out for myself, before I turn to a customer order. This was one such pattern.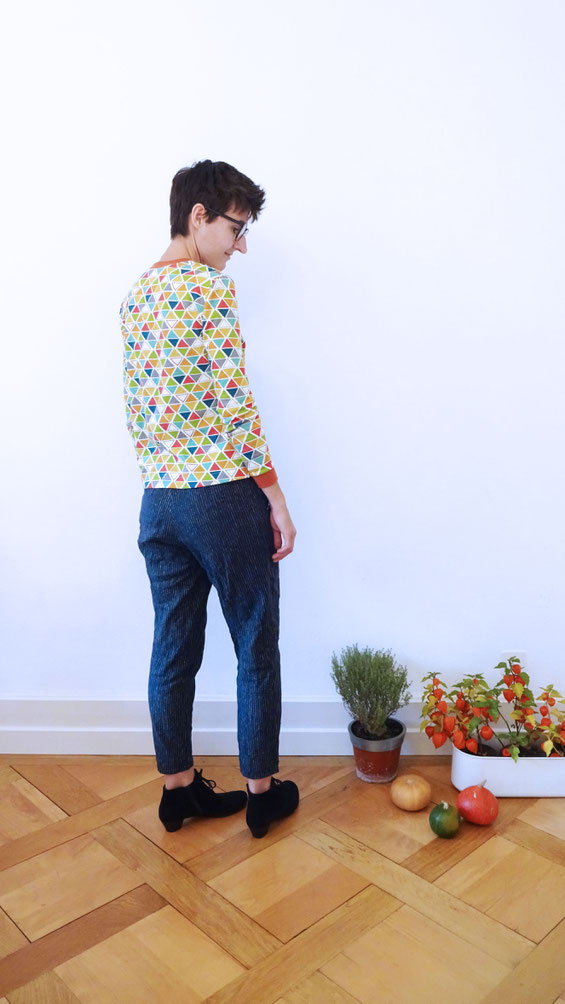 It is a basic semi-fitted sweater with a wide hem and ribbing for the cuffs and neckline. The sleeves are very narrow and I experimented with different armholes and sleeve caps here, trying to find a good balance between fitted and comfortable. I find it very satisfying to use up fabrics from my stash for "testing" purposes that will likely generate a wearable addition to my handmade wardrobe. This was one of the very first fabrics I bought when I started sewing and it's so typical for that time: a wild and colorful pattern, but I never knew what to make with it. It's an interlock from the "Serengeti" line by Birch Fabrics. I think a simple sweater is a good match for this loud print. I'm also really happy with the addition of the pumpkin-colored ribbing at the neck and cuffs. These colors really get me in the mood for wrapping up warm, drinking hot tea and indulging in an oven-baked pumpkin dish.
This second sweater is another self-drafted pattern - it's a little more loose-fitting, with straight side seams, and the neckline is a little wider. The main fabric is a mid-weight knit I got from "Je suis à croquer" (Not sure they still have it in stock). It has little colorful speckles which you can hardly see from a distance. It complements perfectly with the colors of the ribbing though. I have seen many colorblocked sweaters lately, some very bold, some less so. The ones that caught my attention most were those which had just a splash of color here and there, colorblocking in a very subtle way, with, for example, just one differently colored cuff. I went for three additional colors to the main fabric here and I think they are just the right amount of colorfulness to be fun but not too flashy so.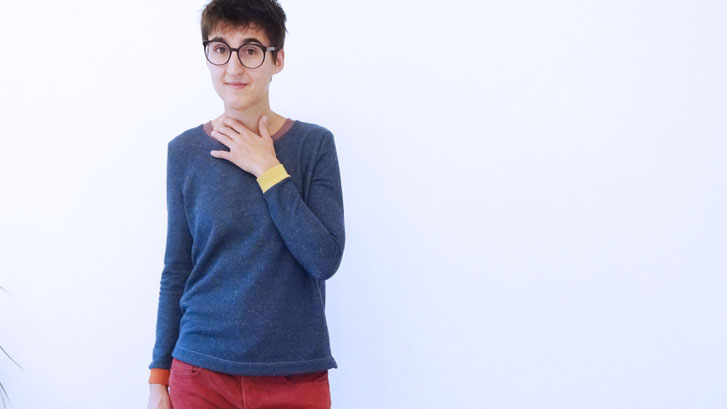 I hope you're all well and enjoying these first days of fall!
Mirjam