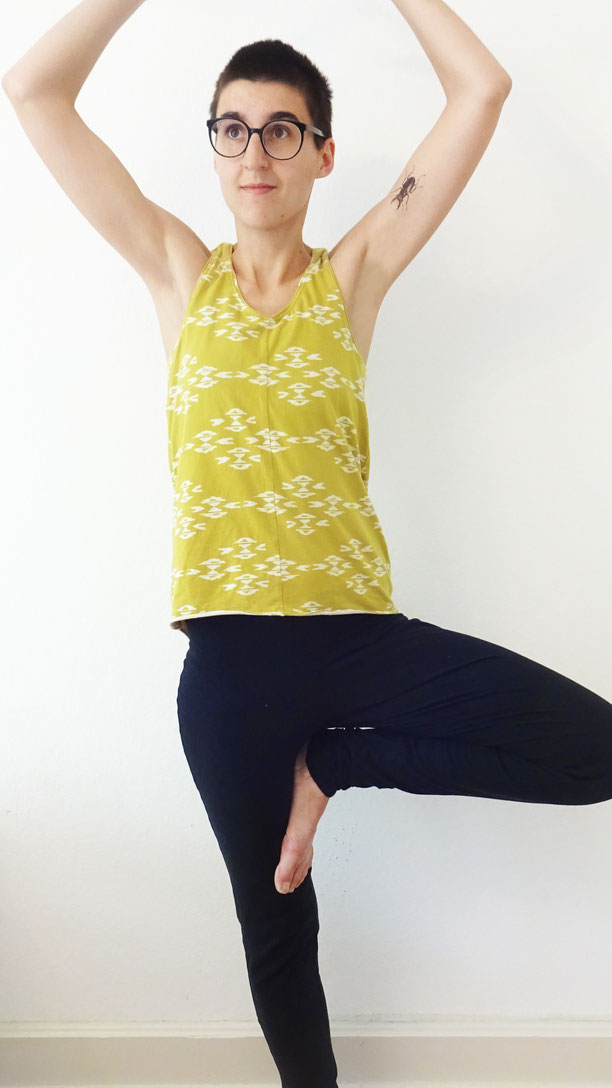 I love yoga. In an ideal world, I would be doing yoga every day first thing in the morning. In the real world, I hardly ever get down to it. Every now and then I take this pretty yoga set out of my closet and hope it will miraculously transform me into a full-time yogini. It never happens, but I still like to put it on for the *occasional* practice. I made this yoga set - "OM" by Schnittchen Patterns - almost two years ago. It's still going strong and holding up well!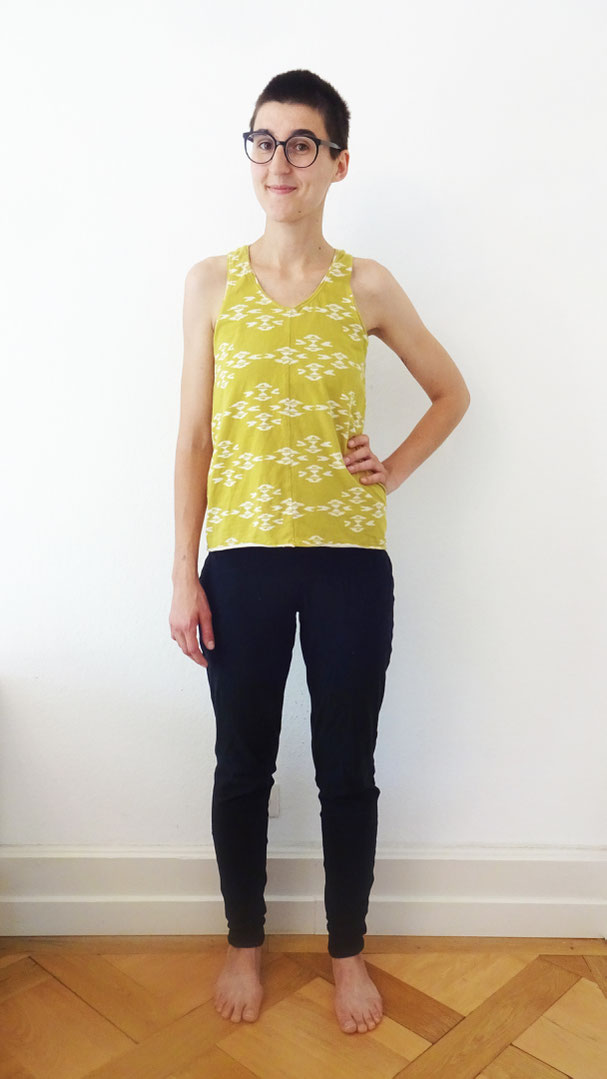 The set consists of a tanktop, leggings and a sweater. All patterns are super-easy and quick to make and they fit me nice right out of the envelope. Had I concentrated a little more when cutting, then my tanktop wouldn't have the odd center front seam - I cut the front pattern piece right apart! At least I managed to get some fairly decent pattern matching to make up for it. The fit of the leggings is not skin-tight, which makes for a very relaxed look. There is no elastic at the waist, which makes it extra comfortable. Instead, there's  a simple wide strip of fabric folded and attached to the pants. This waistband has some negative ease, enough so that it stays put even when moving around.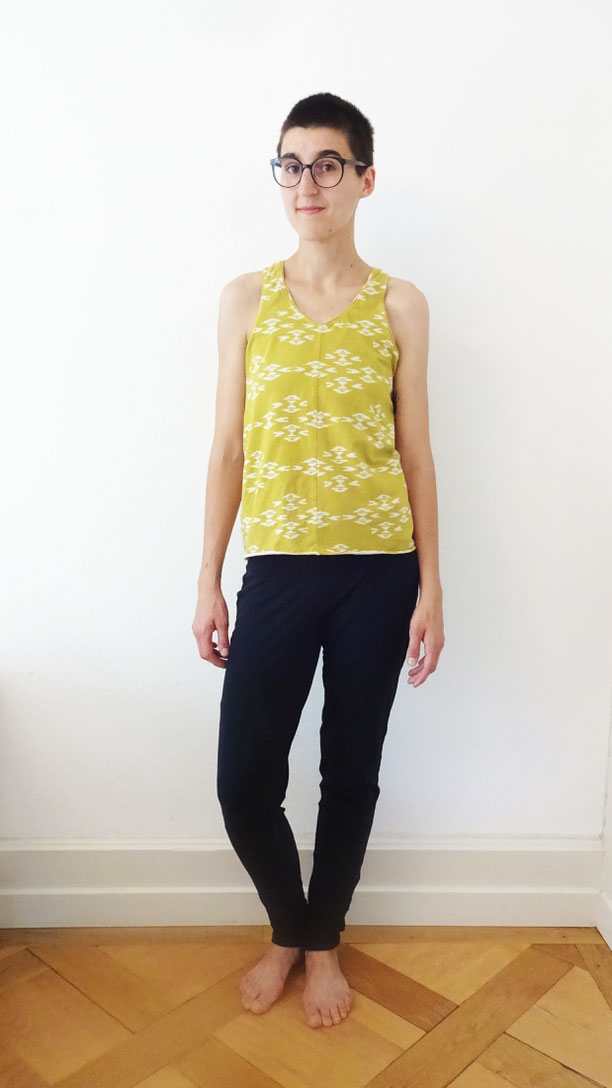 I also made the sweater that comes with the pattern set. It's a nice loose fit and I wear it on a day to day basis, rather than for a yoga session. In fact, I find all of these pieces so pretty that I also wear them regularly in a non-yoga context.
The lovely fabrics are a golden yellow printed Art Gallery Jersey. I love the color and pattern so much I wish I would have ordered some more. For the sweater I used a supersoft French Terry by Atelier Brunette. It's not quite black, but more of a coal color, speckled with shimmering golden dots. The leggings are made up in a simple black cotton jersey.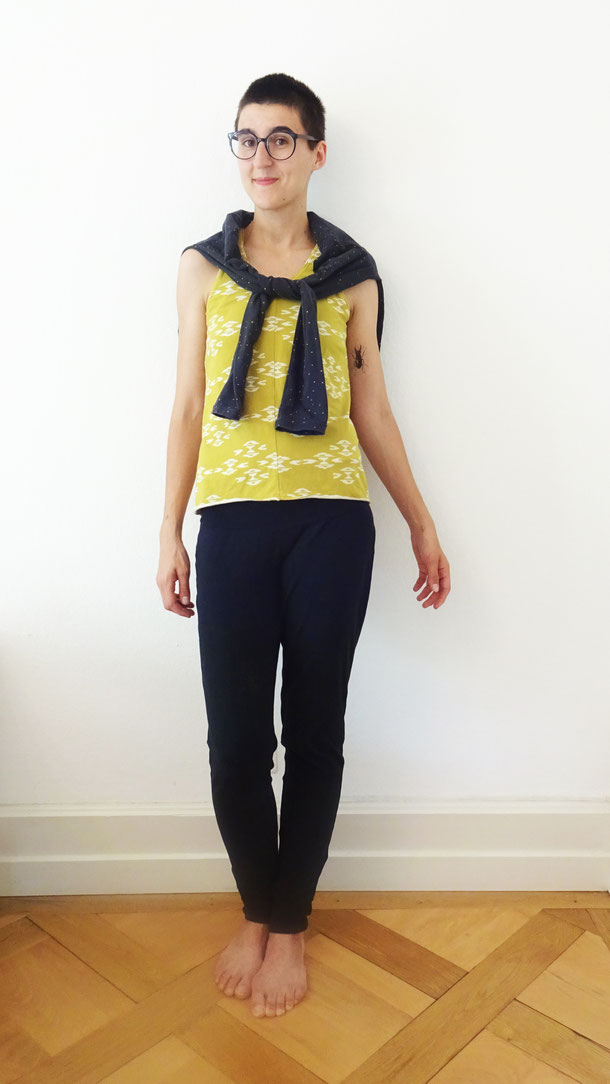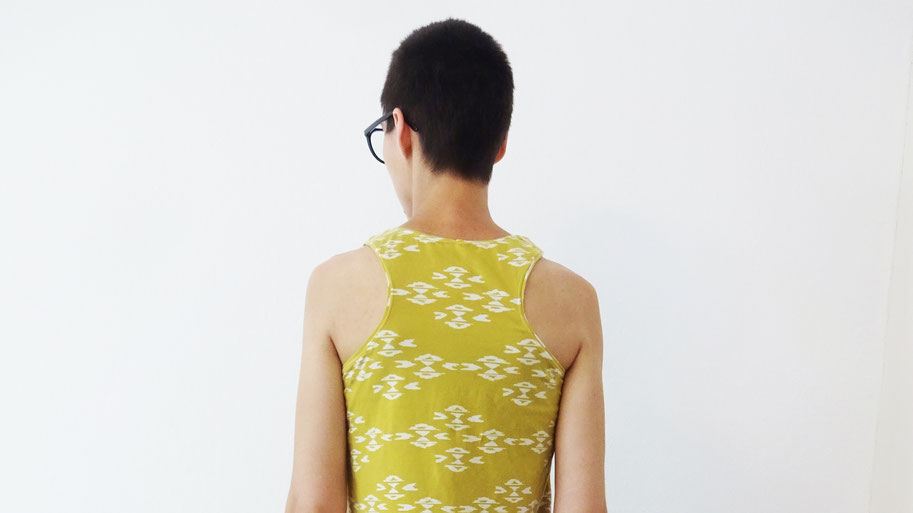 Pattern: Yoga Set OM by Schnittchen Patterns
Fabrics: Cotton jersey "Overshot Gold" by AGF / French Terry "Twinkle Night" by Atelier Brunette / Black cotton jersey 
Tattoo by my favorite temporary-tattoo-maker: ¡Olé!