CHF
0.00

Dein Warenkorb ist leer
Art.-Nr.:
30162
Hersteller:
Paper Theory
Verfügbar:
Verfügbar
Schnittmuster - Stoffart:
Webware
Schnittmuster - Zielgruppe:
für Frauen
Schnittmuster - Kleidungsstück:
Oberteile, Hosen und Jumpsuits
Schnittmuster - grosse Grössen:
nur grosse Grössen anzeigen
Produktbeschreibung
Sizes 6 - 28
The Agnes Pyjama Set is a relaxed loungewear suit that comes with the option of shorts or long trousers. The shorts/trousers are designed to sit high on your natural waist with an elasticated waistband and feature no side seam so are very simple and fast to sew. The shirt is very oversized with batwing sleeves and no waist definition. It has a convertible collar with a button up front and patch pockets.
Recommended Fabric
This pattern was designed especially for woven, light to medium weight fabrics like Cotton Lawn, Poplin, Linen or Ramie. It would work well in fabrics that are as light as a Cotton Voile or Double Gauze but would also look great as an outerwear set made in medium to heavy fabrics like Cotton Drill, Canvas and even a soft Denim.
Level
The pattern is suitable for an advanced beginner. The majority of the garment is straightforward, however you will need to be able attach a collar and create buttonholes.
Sizing Information
The pattern is available in sizes 6-28. All sizes are included with your purchase.
For reference there are two models of differing sizes photographed.
Joy-ann (Black Afro hair wearing the orange and grey cotton lawn check PJs) Measurements: She is 5'9" tall 57"/50.5"/55.5" She is wearing a size 28 in both garments. 3 inches of length were added to the hem of her trousers but no other adjustments were made to the pattern.
Levi: (Dark brown hair up in a bun wearing the pink heavy weight linen Pjs) Measurements 34.5"/29"/39" and she is 5'10" tall. She is wearing a size 10 shirt and size 12 shorts. There were no adjustments made to the pattern.
For full sizing info please refer to the chart below.
Printed Patterns
Paper Theory's sewing patterns are now available as physical paper patterns. They are printed onto premium 27gsm card which makes them luxurious and substantial to hold, but more importantly they will have longevity and not disintegrate with the wear and tear of use. The pattern is printed onto 60gsm paper and each style comes with a full step by step, instruction booklet printed onto 120gsm paper.
This pattern was made and printed in England on FSC certified card and paper by a printer who is registered with the Woodland Trust.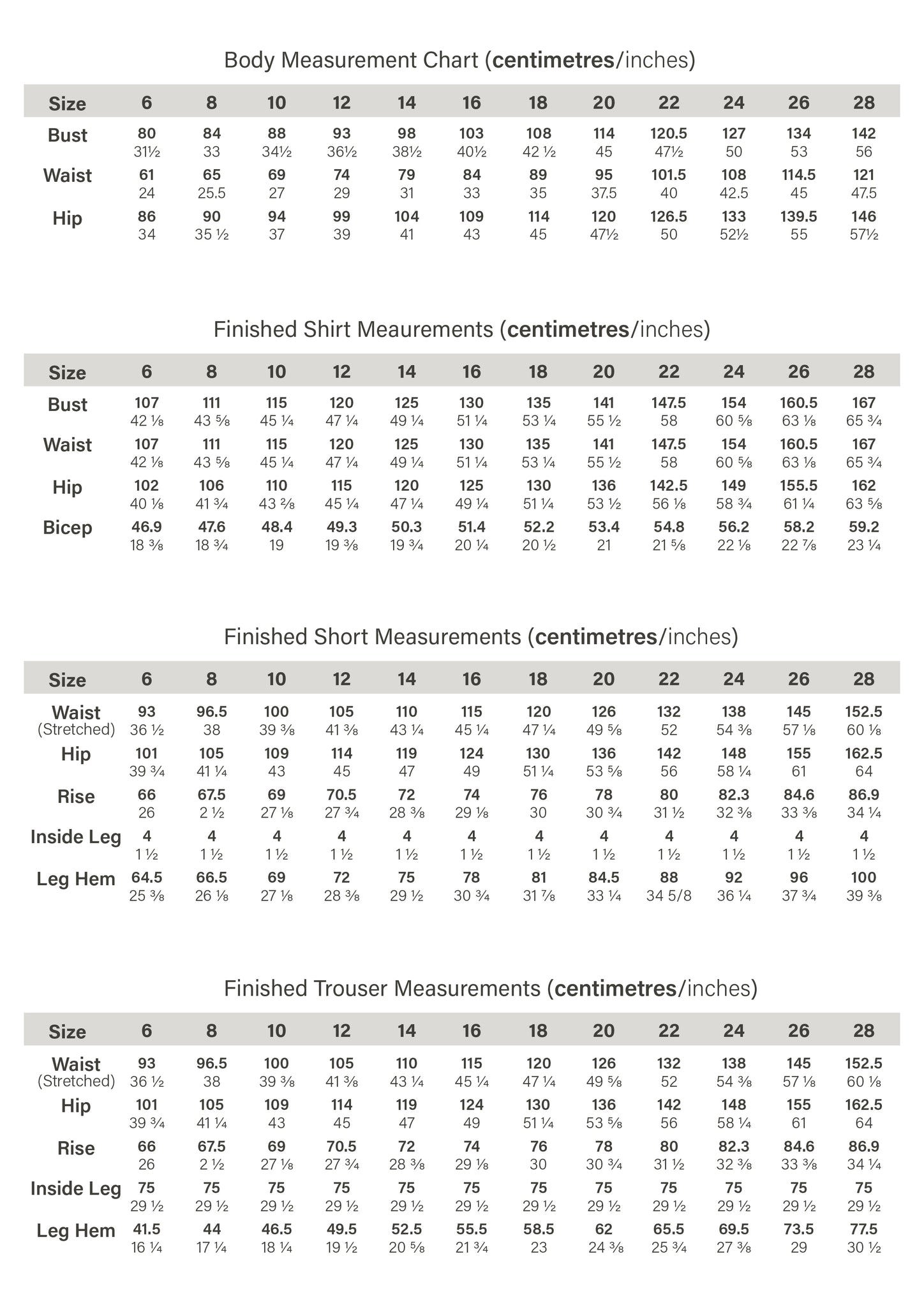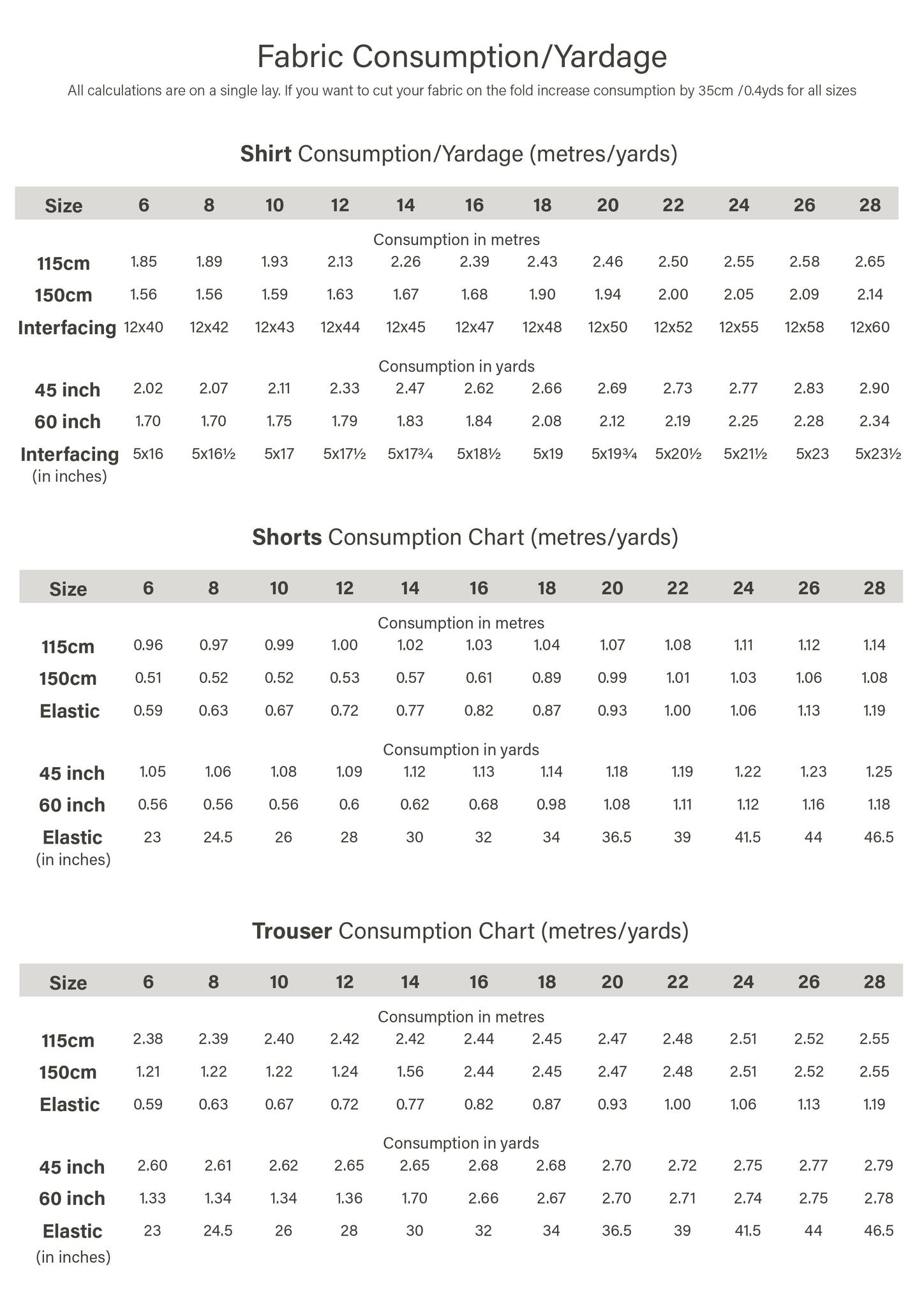 Das könnte dich auch interessieren