CHF
0.00

Dein Warenkorb ist leer
Art.-Nr.:
30161
Hersteller:
Paper Theory
Verfügbar:
Verfügbar
Schnittmuster - Stoffart:
Webware, Maschenware
Schnittmuster - Zielgruppe:
für Frauen
Schnittmuster - Kleidungsstück:
Hosen und Jumpsuits
Schnittmuster - grosse Grössen:
nur grosse Grössen anzeigen
Produktbeschreibung
Sizes 6 - 28
The Miller trousers are a relaxed and easy to wear trouser that comes with the option of an elasticated or tie waist. They are designed to sit high on your natural waist above your belly button. The silhouette is full around the hip with a pleat in the front leg for extra fullness and deep side pockets. There is a dart in the back waist for extra shaping. The leg tapers inwards towards the ankle at the hem creating a streamlined, slightly carrot shaped silhouette. The finished length is just at the ankle bone but they look great rolled up too.
Techniques involved
Option A) Has an elasticated waist - It is the easier construction method of the two options and is suitable for a beginner.
Option B) Has a channel at the waist with ties and bound buttonholes at the front for the ties to pull through. Bound buttonholes are an advanced sewing technique and more suited to an intermediate sewer - however you could replace the bound buttonholes with regular machine stitched buttonholes for easier construction!
Recommended Fabric
This pattern was designed especially for woven, medium to heavy weight fabrics like cotton and linen and would look great in some heavier fabrics like drill and canvas or a light weight denim. It would also make up well in some lighter fabrics that have a draped quality like wool crepe, viscose twill or double gauze. You could also use jersey or sweatshirting fabric for extra comfortable secret pajamas.
Level
The pattern is suitable for an advanced beginner.
Sizing Information
The pattern is available in sizes 6-28. All sizes are included with your purchase.
For reference there are four models photographed here of differing sizes. In the group photo from left to right you have
Amber: (long red hair) measurements 39"/33"/47.5" and she is 5'5" tall. Amber is wearing the Miller Trousers in size 18 made from Natural Linen. She is also wearing a black linen Kabuki tee in size 14
Christina (black Afro) measurements 46"/43"/54" and she is 5'9" tall. Christina is wearing the Miller trousers in size 26 made from black linen and a white linen Kabuki Tee in size 20.
Kasia (shaved head) measurements 35"/31"/39" and she is 5'7" tall. Kasia is wearing the Miller Trousers in size 12 made from white denim. She is also wearing the Olya shirt in white linen in size 18.
Kalifa (Ginger Afro) measurements 35"/29"/38" and she is 5'4" tall. Kalifa is wearing the Miller Trousers made in a Linen/cotton mix in size 10. She is also wearing a sleeveless LB Pullover in size 12.
For full sizing info please refer to the charts below.
Printed Patterns
Paper Theory's sewing patterns are now available as physical paper patterns. They are printed onto premium 27gsm card which makes them luxurious and substantial to hold, but more importantly they will have longevity and not disintegrate with the wear and tear of use. The pattern is printed onto 60gsm paper and each style comes with a full step by step, instruction booklet printed onto 120gsm paper.
This pattern was made and printed in England on FSC certified card and paper by a printer who is registered with the Woodland Trust.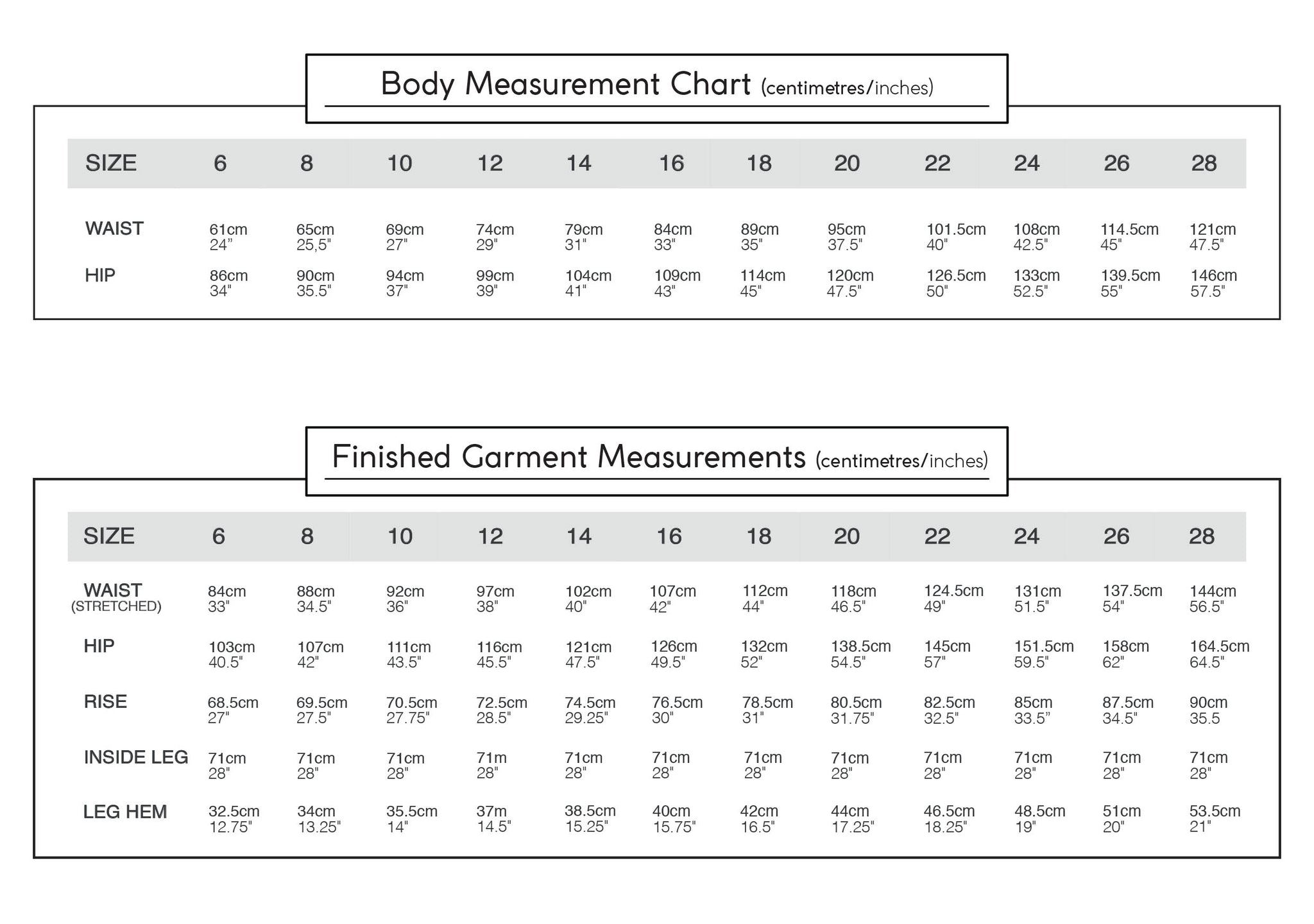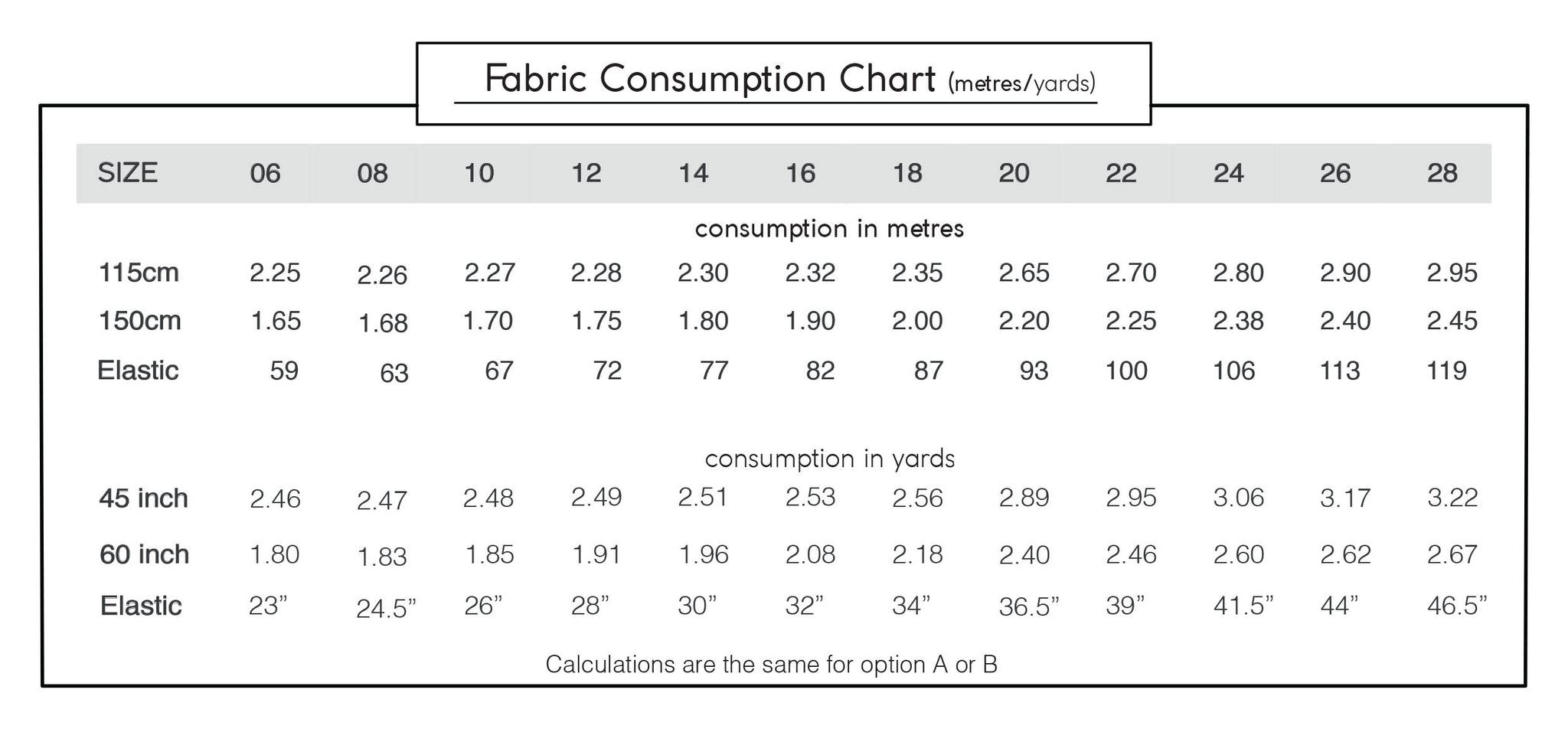 Dazu passt
Das könnte dich auch interessieren