CHF
0.00

Your shopping cart is empty
Item no.:
30037
Manufacturer:
Studio Schnittreif
Available:
Verfügbar
Sewing Pattern - Type of Fabric:
woven
Sewing Pattern - Target Group:
for women
Sewing Pattern - Type of Clothing:
jackets and coats
Product description
FRAU LINDA - Kurzmantel mit Raglanärmeln


SCHNITTMUSTERBOGEN auf Papier mit farbig gedruckter Fotonähanleitung
Mit FRAU LINDA kann der Herbst kommen! Dieser wärmende Kurzmantel mit Kragen und Raglanärmeln ist ideal für Wollstoffe oder Walk. So kannst Du Dich an kühlen Tagen so richtig in FRAU LINDA einkuscheln und Deine Hände in den Eingriffstaschen in der Seitennaht wärmen. Wenn der Wind so richtig bläst verschließt Du FRAU LINDA mit den verdeckt angebrachten Druckknöpfen.
Ruck Zuck genäht mit der ausführlich bebilderten Nähanleitung. Schritt für Schritt vom Schnittmuster bis zum fertigen Stück.
Für geübte Näherinnen geeignet!


Materialempfehlung: dünne und mittelschwere Mantelstoffe wie Wolle, Walk oder Ähnliches
Größen: 6 Doppelgrößen XS (146/152) bis XXL (50/52)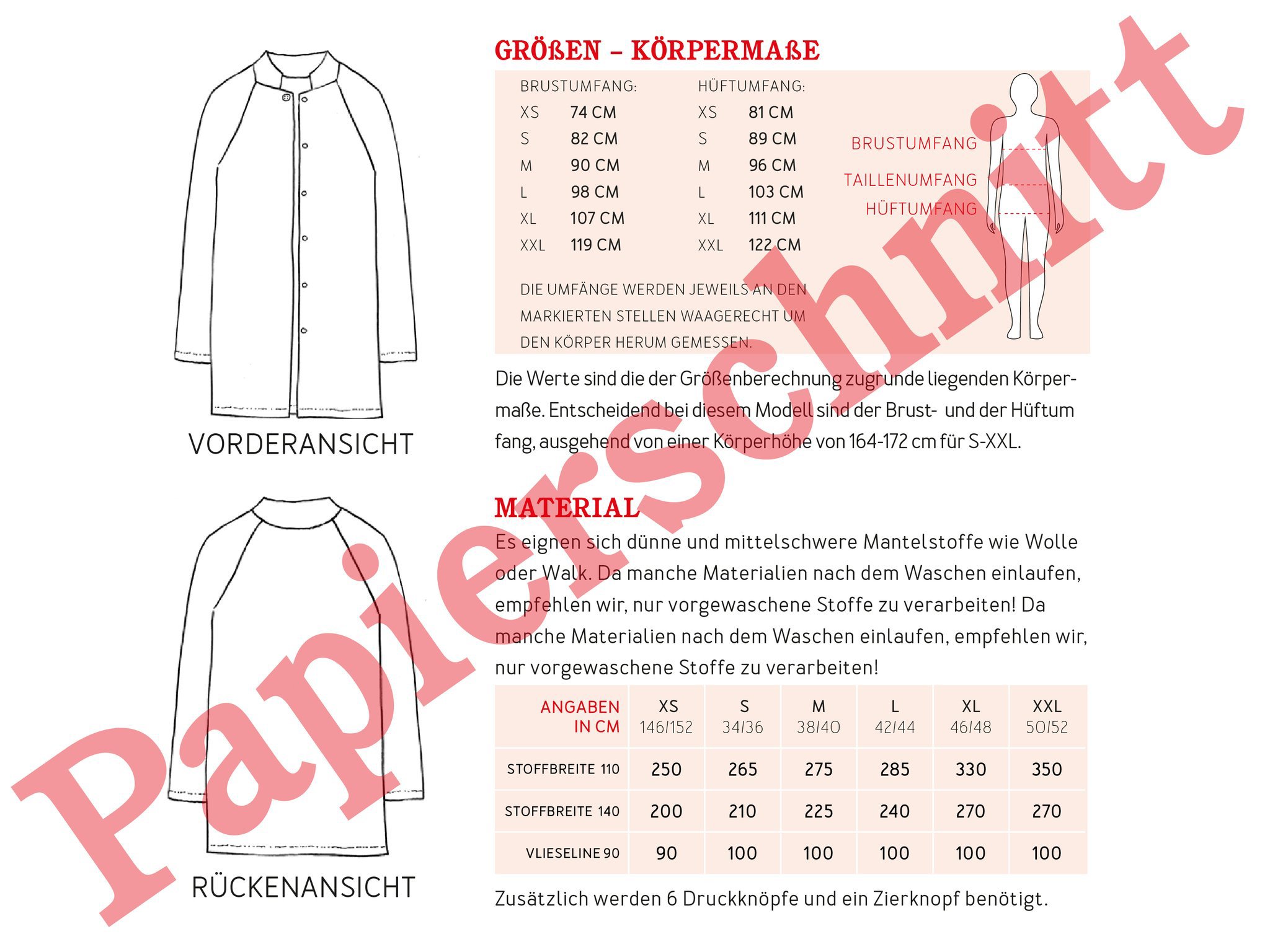 Perfect fit
More to explore