CHF
0.00

Your shopping cart is empty
Item no.:
30283
Manufacturer:
Studio Schnittreif
Available:
Nicht verfügbar
Sewing Pattern - Type of Fabric:
woven
Sewing Pattern - Target Group:
for women
Sewing Pattern - Type of Clothing:
trousers and overalls
Product description
FRAU MARTE • Shorts mit Gummizugbund und Saumaufschlag
SCHNITTMUSTERBOGEN auf Papier mit farbig gedruckter Fotonähanleitung
Ein Urlaub ohne Shorts? Das wird undenkbar, wenn Du einmal mit FRAU MARTE unterwegs warst. Diese Hose muss einfach immer mit, egal ob beim Stadtbummel oder am Strand. Mit FRAU MARTE bist Du immer richtig angezogen. Die Shorts punktet durch einen unkomplizierten Gummibund, eine coole kniefreie Länge und praktische Taschen vorne und hinten. Den Umschlag am Saum kannst Du auch einfach weglassen, dann kannst Du noch schneller zurück in die Sonne!
Mit ausführlich bebilderter Nähanleitung. Schritt für Schritt vom Schnittmuster bis zum fertigen Stück.
Für fortgeschrittene Nähanfängerinnen geeignet!
Materialempfehlung: weich fallende Webwaren aus z.B. Tencel, Lyocell, Leinen, Hanf oder lockere Baumwolle
Zusätzlich wird ein 3,5 - 4 cm breites Taillengummi benötigt. Die Länge sollte am Körper abgemessen werden.
Größen: 6 Doppelgrößen XS (146/152) bis XXL (50/52)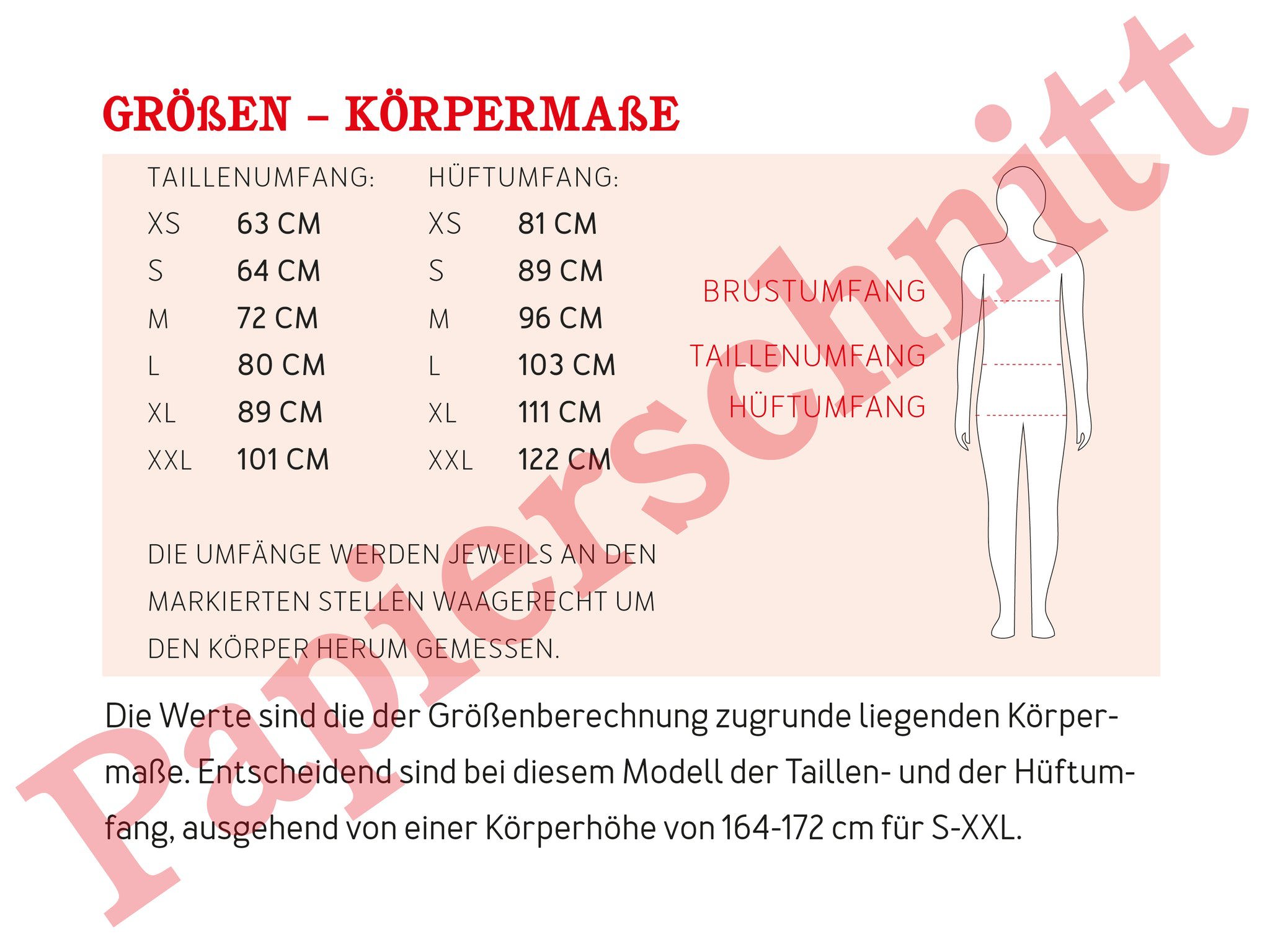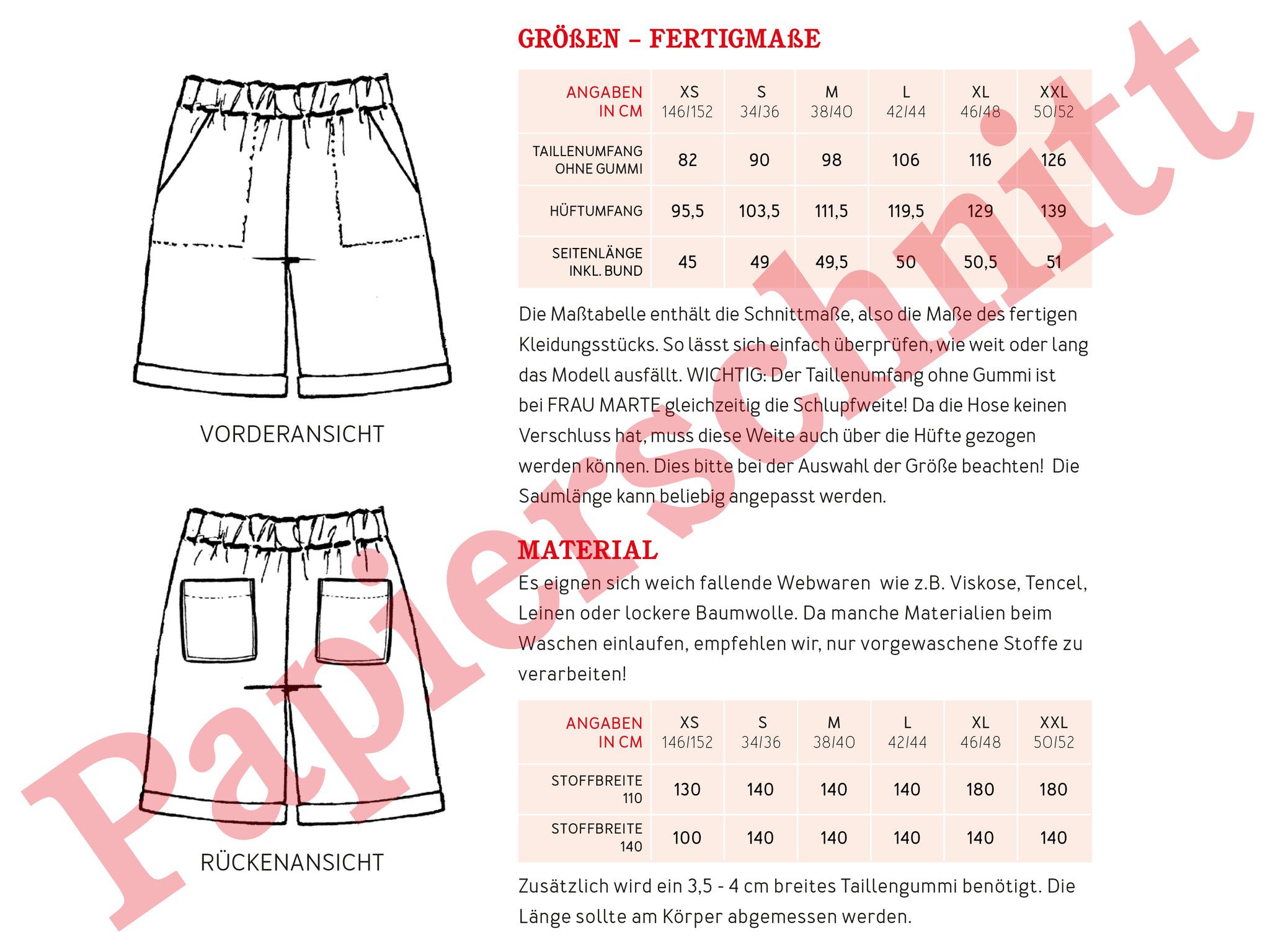 Perfect fit
More to explore