CHF
0.00

Your shopping cart is empty
Item no.:
30035
Manufacturer:
Studio Schnittreif
Available:
Verfügbar
Sewing Pattern - Type of Fabric:
knit
Sewing Pattern - Target Group:
for women
Sewing Pattern - Type of Clothing:
tops, accessories
Product description
FRAU PENNY - asymmetrischer Wendeponcho
SCHNITTMUSTERBOGEN auf Papier mit farbig gedruckter Fotonähanleitung


Dieser Poncho hat es in sich! Er läßt sich drehen und wenden und er tut vor allem eins - dich kuschelig warm halten. Dabei sieht er durch seinen asymmetrischen Fall und die beiden unterschiedlichen Seiten auch noch unverschämt gut aus. Ein echter Lieblingsklassiker für Kids, Teens und Damen!
Ruck Zuck genäht mit der ausführlich bebilderten Nähanleitung. Schritt für Schritt bis zum fertigen Stück. Für fortgeschrittene Nähanfänger geeignet!
Materialempfehlung: elastische, weich fallende Materialien wie z.B. Jersey, Viskosejersey oder leichter Strick
Größen: 3 Größen (Kids 7-10 Jahre, Teens 11-14 Jahre und Damen ab 15 Jahre)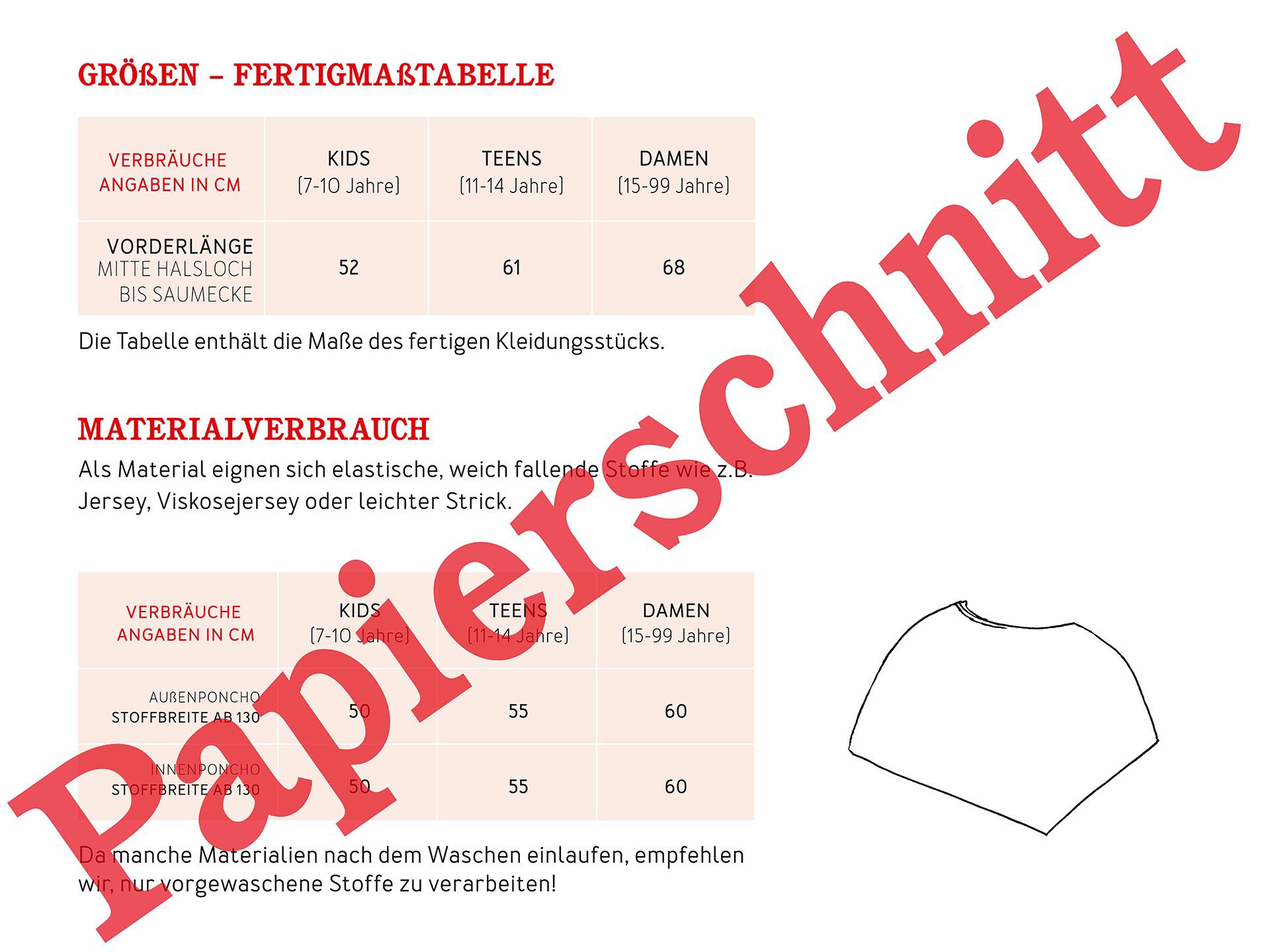 Perfect fit
More to explore