CHF
0.00

Your shopping cart is empty
Item no.:
30191
Manufacturer:
Megan Nielsen
Available:
Nicht verfügbar
Sewing Pattern - Type of Fabric:
woven
Sewing Pattern - Target Group:
for women
Sewing Pattern - Type of Clothing:
jackets and coats
Product description
Hovea is a loose fit drop shoulder jacket & coat. Pattern features multiple lengths; deep angled feature pockets; unlined, full lining or quilted options; and belt or tie closures.
View A is a mid length unlined jacket with collar band. View B is a mid length quilted jacket with binding. View C is a lined coat with collar band and belt. View D is a quilted coat with binding. View E is an unlined cropped jacket with collar band. View F is a quilted cropped jacket with binding.
Skill: 2/5
Sizing: 0-20 (each pattern includes all sizes).
Printed pattern details
Your roomy and beautiful pattern envelope includes the full size pattern on high quality tissue paper and instruction booklet with detailed instructions to guide you through constructing your garment.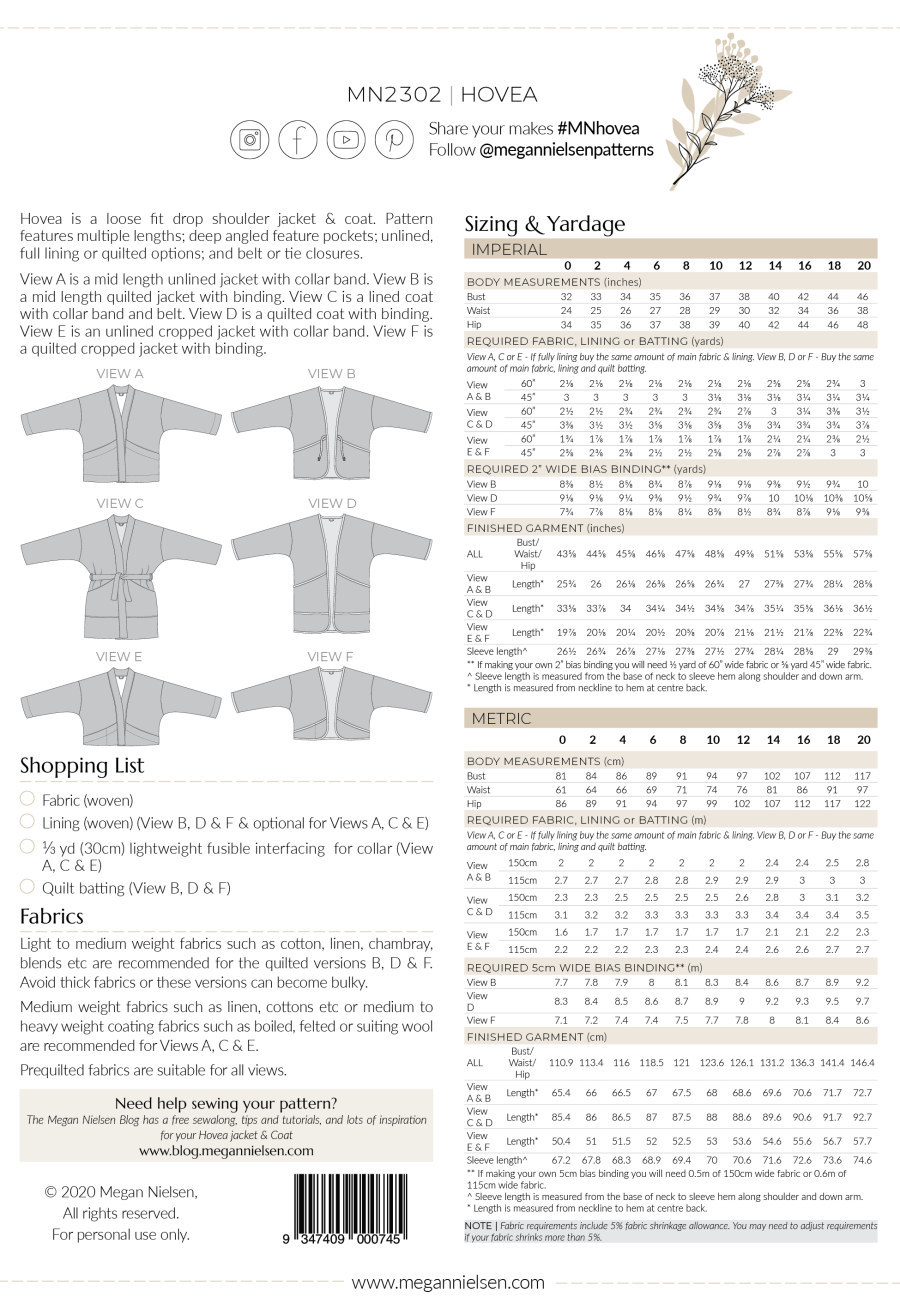 Perfect fit
More to explore