CHF
0.00

Your shopping cart is empty
Item no.:
30042
Manufacturer:
Studio Schnittreif
Available:
Verfügbar
Produktflaggen:
50% Sale
Sewing Pattern - Type of Fabric:
knit
Sewing Pattern - Target Group:
for children
Sewing Pattern - Type of Clothing:
tops
Product description
KARLA – Sommershirt für Kids mit 3/4-Ärmel
SCHNITTMUSTERBOGEN auf Papier mit farbig gedruckter Fotonähanleitung
Mit KARLA im Schrank kann der Sommer kommen! Luftig und bequem präsentiert sich dieses tolle Shirt mit 3/4 Arm und überschnittenen Schultern und einem nach hinten verlängerten Saum. Und das beste daran... was so modern daher kommt, ist trotzdem Ruck Zuck genäht.
Schritt für Schritt vom Schnittmuster bis zum fertigen Stück. Auch für Nähanfänger geeignet!
Materialempfehlung: dünnere elastische Materialien wie Jersey, Interlock oder leichter Strick
Größen: 5 Doppelgrößen 98/104 bis 146/152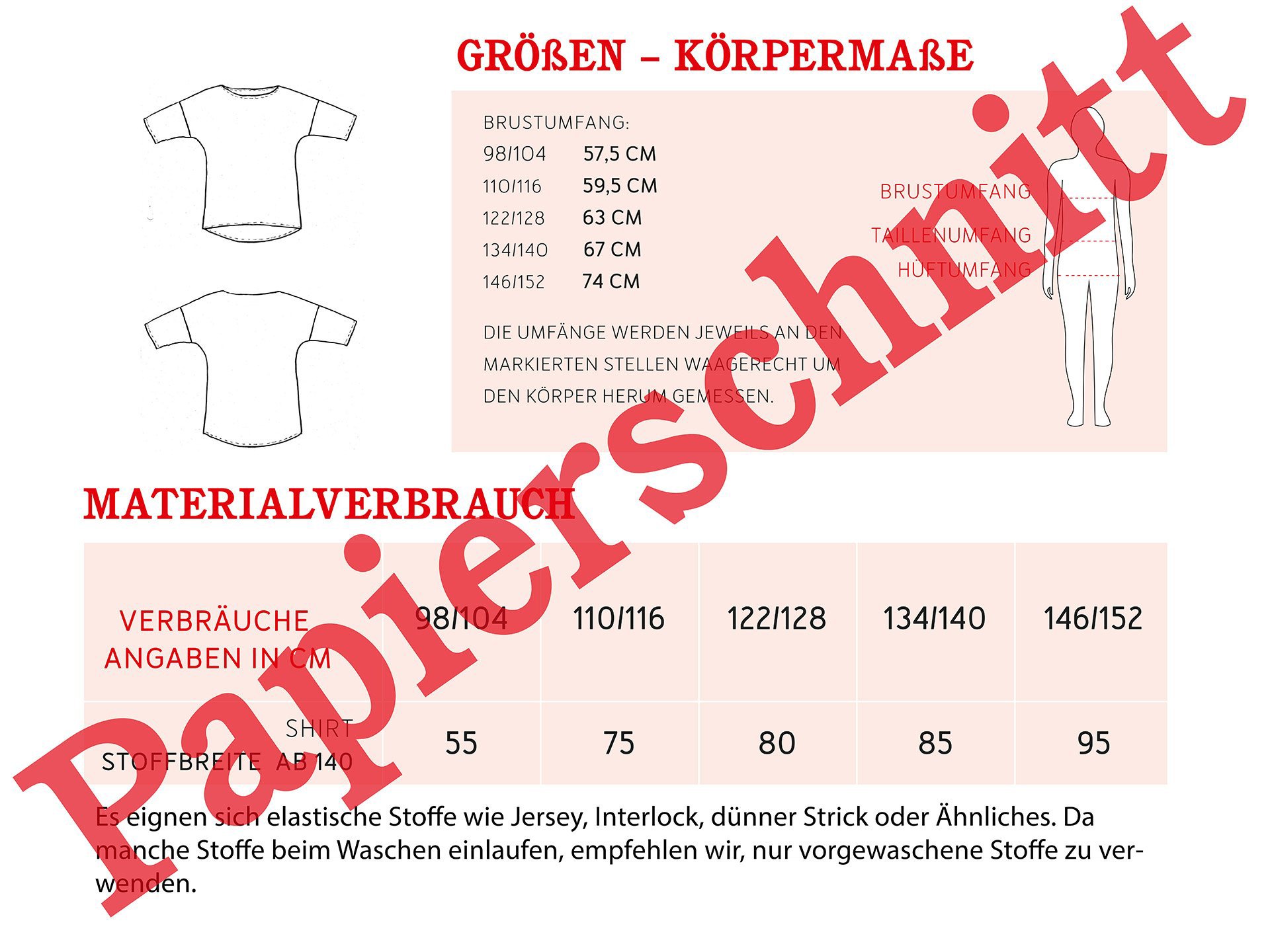 Perfect fit
More to explore