CHF
0.00

Your shopping cart is empty
Item no.:
30208
Manufacturer:
Studio Schnittreif
Available:
Verfügbar
Sewing Pattern - Type of Fabric:
woven
Sewing Pattern - Target Group:
for women
Sewing Pattern - Type of Clothing:
skirts
Product description
FRAU INA • schlichter Rock mit aufgesetzten Taschen
SCHNITTMUSTERBOGEN auf Papier mit farbig gedruckter Fotonähanleitung

FRAU INA ist ein schlichter, leicht ausgestellter Rock, der sich mit vier Taillenabnähern wunderbar an den Körper schmiegt. Die rechteckigen, aufgesetzten Taschen unterstreichen den reduzierten Look. Dank des Futters ist FRAU INA auch für kalte Tage geeignet.

Für fortgeschrittene Nähanfänger geeignet!
Materialempfehlung: Webware wie Jeans, Cord, Leinen, Wolle oder Baumwolle
Größen: 6 Doppelgrößen XS (146/152) bis XXL (50/52)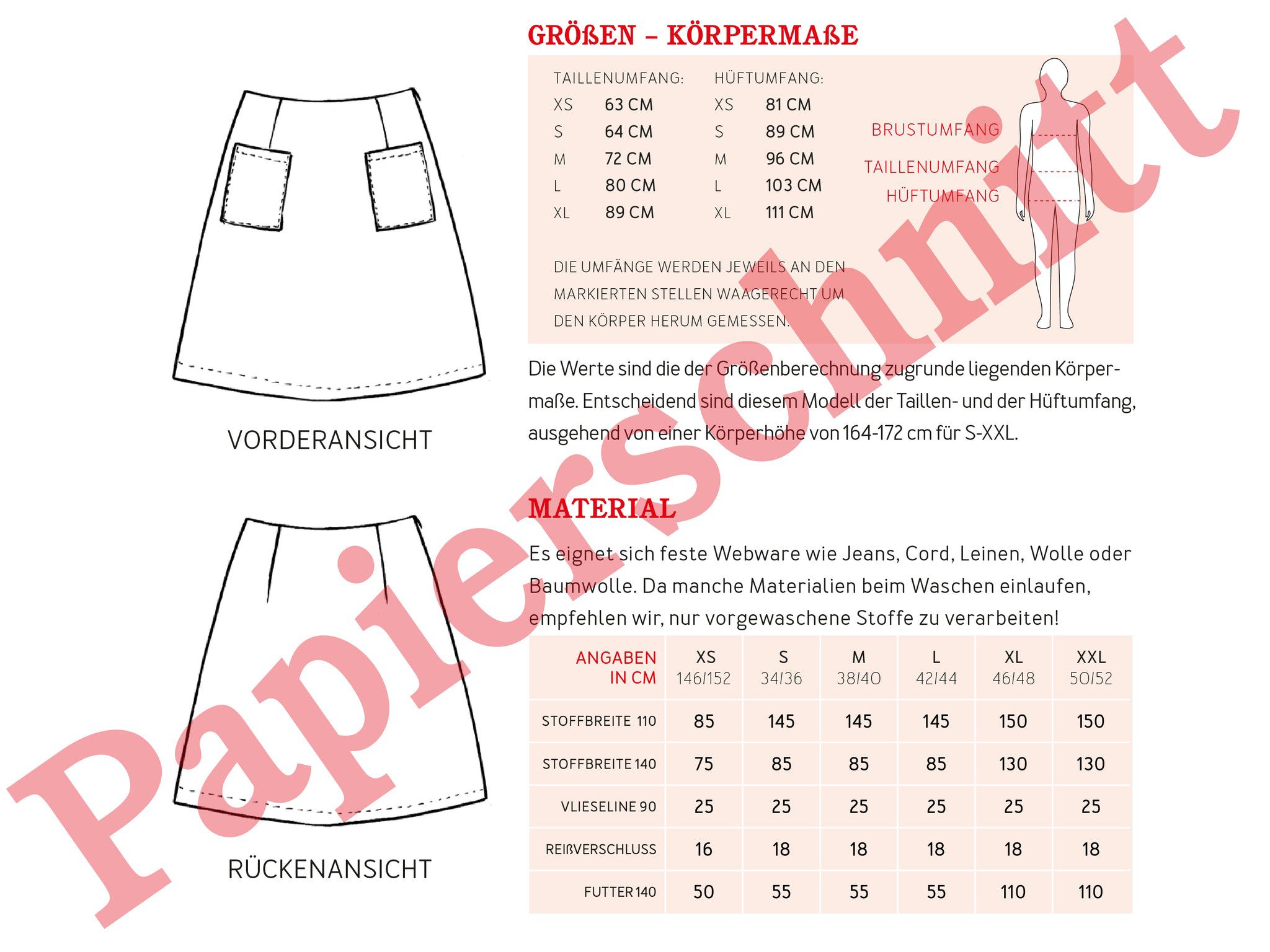 Perfect fit
More to explore