CHF
0.00

Your shopping cart is empty
Item no.:
30033
Manufacturer:
Studio Schnittreif
Available:
Verfügbar
Sewing Pattern - Type of Fabric:
knit
Sewing Pattern - Target Group:
for women
Sewing Pattern - Type of Clothing:
tops, underwear
Product description
FRAU JUNO Trägertop mit oder ohne Kräusel
SCHNITTMUSTERBOGEN auf Papier mit farbig gedruckter Fotonähanleitung

FRAU JUNO ist ein zeitloses Top, das rund ums Jahr im Einsatz sein wird. Im Sommer als lockeres Top mit Kräuseln im Vorderteil, im Winter als körpernahes Unterhemd zum Drunterziehen. Ein schnelles Basicteil, das Dich immer wieder
begeistern wird.
Ruck Zuck genäht mit der ausführlich bebilderten Nähanleitung. Schritt für Schritt vom Schnittmuster bis zum fertigen Stück.

Für Nähanfängerinnen geeignet!



Materialempfehlung: elastische Materialien wie Viskose-, Baumwoll- und Stretchjersey oder Sportjerseys
Größen: 6 Doppelgrößen XS (146/152) bis XXL (50/52)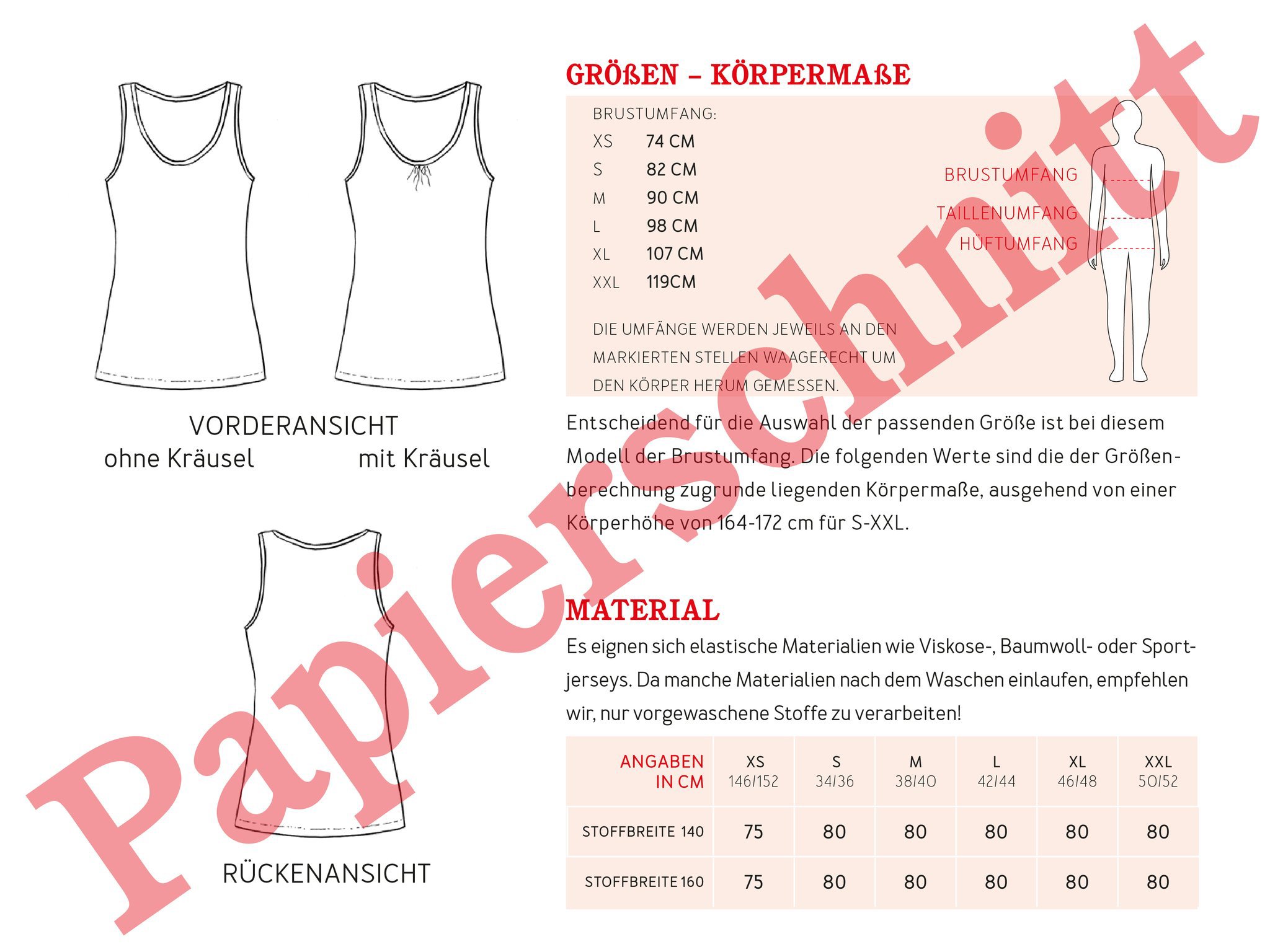 Perfect fit
More to explore