CHF
0.00

Your shopping cart is empty
Item no.:
30036
Manufacturer:
Studio Schnittreif
Available:
Verfügbar
Sewing Pattern - Type of Fabric:
knit
Sewing Pattern - Target Group:
for women
Sewing Pattern - Type of Clothing:
underwear
Product description
FRAU MARLA - Damenpants
SCHNITTMUSTERBOGEN auf Papier mit farbig gedruckter Fotonähanleitung

FRAU MARLA ist deine neue Jerseypant, die alles mitmacht, was Du magst. Nichts drückt und zwickt und dabei schaut FRAU MARLA auch noch toll aus. Und das schönste ist: die Pant ist so variabel, dass keine so aussieht wie die andere, sie lässt sich in drei Varianten nähen. Perfekt, um auch kleinere Stoffreste zu verarbeiten.
Ruck Zuck genäht mit der ausführlich bebilderten Nähanleitung. Schritt für Schritt bis zum fertigen Stück. Für Nähanfänger geeignet!
Materialempfehlung: dünnere elastische Materialien wie Jersey oder Stretchjersey
Größen: 6 Doppelgrößen XS-XXL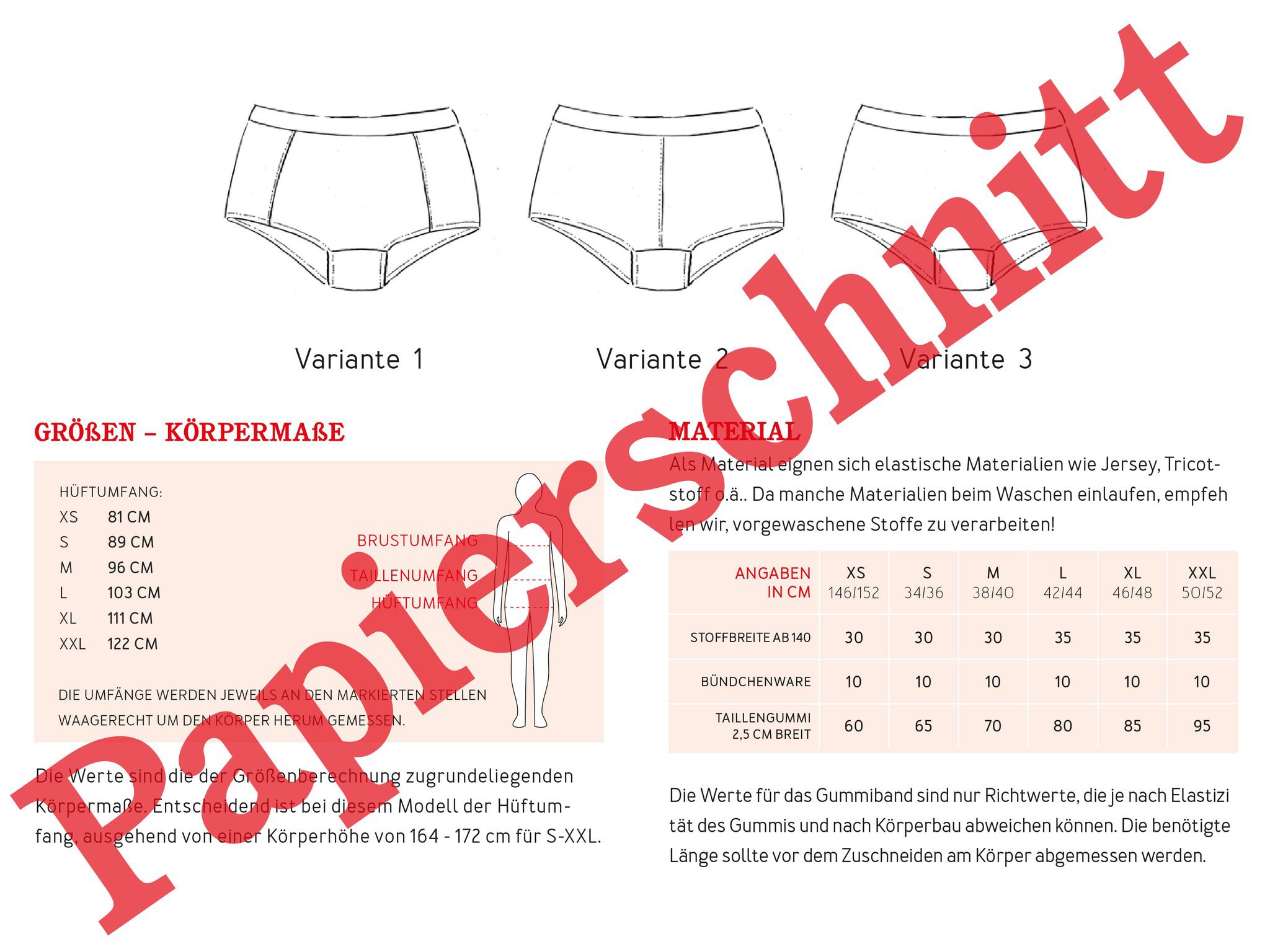 Perfect fit
More to explore