CHF
0.00

Your shopping cart is empty
Item no.:
30038
Manufacturer:
Studio Schnittreif
Available:
Verfügbar
Sewing Pattern - Type of Fabric:
woven
Sewing Pattern - Target Group:
for women
Sewing Pattern - Type of Clothing:
dresses
Product description
FRAU META - lässiges Kleid mit breitem Gürtel
SCHNITTMUSTERBOGEN auf Papier mit farbig gedruckter Fotonähanleitung

FRAU META ist ein locker geschnittenes Kleid mit 3/4-Ärmeln, das durch einen breiten, am Rückenteil befestigten Gürtel in der Taille gerafft wird. In die Seitenschlitze rund einlaufende Saumkanten und eine Halslochverarbeitung mit Beleg sind weitere Pluspunkte dieses unkomplizerten und doch eleganten Kleides.

Ruck Zuck genäht mit der ausführlich bebilderten Nähanleitung. Schritt für Schritt vom Schnittmuster bis zum fertigen Stück.
Für fortgeschrittene Nähanfänger geeignet!


Materialempfehlung: weich fallende, nicht zu dicke Webwaren wie Viskose, Tencel, Seide oder leichte Baumwolle
Größen: 6 Doppelgrößen XS (146/152) bis XXL (50/52)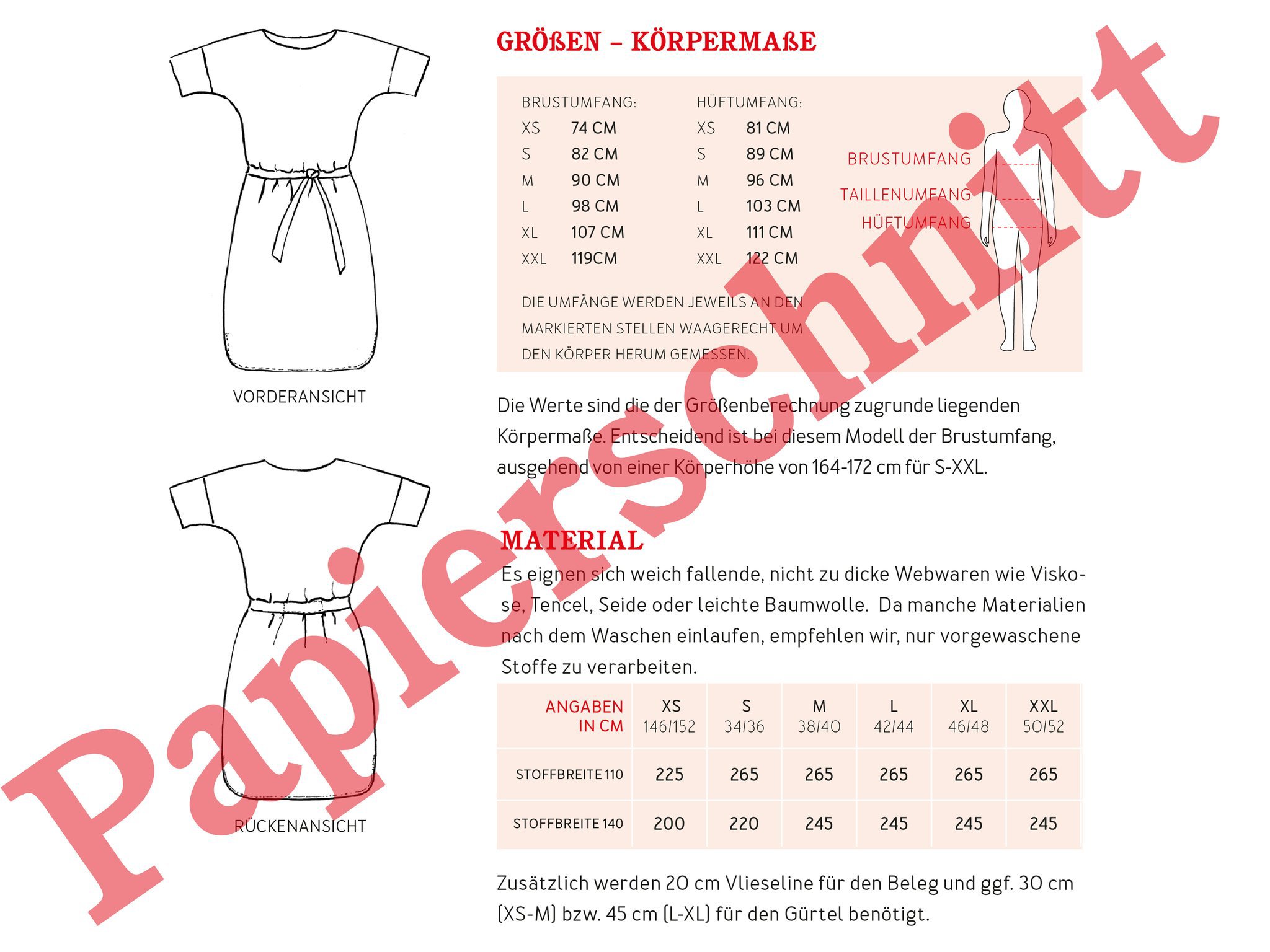 Perfect fit
More to explore