CHF
0.00

Your shopping cart is empty
Item no.:
30171
Manufacturer:
Studio Schnittreif
Available:
Verfügbar
Sewing Pattern - Type of Fabric:
woven
Sewing Pattern - Target Group:
for women
Sewing Pattern - Type of Clothing:
tops
Product description
FRAU MIA - lockere Raglanbluse
SCHNITTMUSTERBOGEN auf Papier mit farbig gedruckter Fotonähanleitung
Mit FRAU MIA kann das Thermometer gar nicht hoch genug klettern! Diese lockere Bluse mit Raglanärmel und nach hinten verlängertem Saum läßt überall Luft herein und sorgt so dafür, dass Du auch im Hochsommer nicht ins Schwitzen kommst. FRAU MIA ist lässig und doch chic, so dass sie dich überall hin begleiten kann. Ob im Büro oder am Strand, FrauMia zeigt sich immer von der besten Seite!
Ruck Zuck genäht mit der ausführlich bebilderten Nähanleitung. Schritt für Schritt vom Schnittmuster bis zum fertigen Stück.
Auch für Nähanfänger geeignet!
Materialempfehlung: Bei FRAU MIA ist die richtige Materialwahl entscheidend für das Aussehen der Bluse. Der Stoff sollte leicht sein und ganz locker fallen - geeignet sind z.B. Seide, Rohseide, Tencel, Lyocell, Baumwollvoile
Größen: 5 Doppelgrößen XS-XL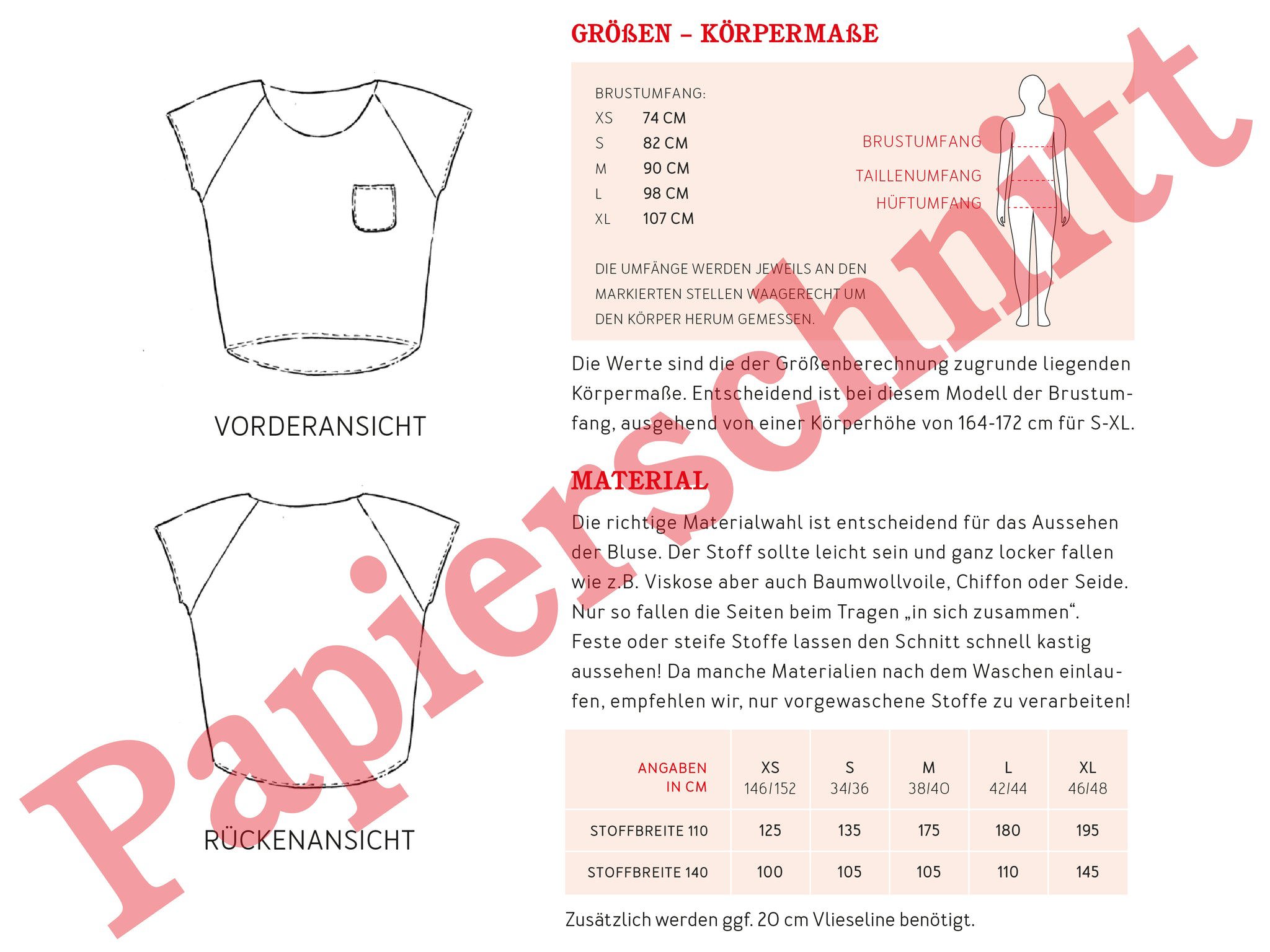 Perfect fit
More to explore