CHF
0.00

Your shopping cart is empty
Item no.:
30030
Manufacturer:
Studio Schnittreif
Available:
Verfügbar
Sewing Pattern - Type of Fabric:
woven
Sewing Pattern - Target Group:
for women
Sewing Pattern - Type of Clothing:
tops
Product description
FRAU SUZY- lockere Kurzarmbluse mit Kräuseln
SCHNITTMUSTERBOGEN auf Papier mit farbig gedruckter Fotonähanleitung


FRAU SUZY schafft den Spagat zwischen lässig und romantisch mit Leichtigkeit! Die luftige Bluse mit kurzem Fledermausärmel erzeugt durch eine Kräuselung in Vorder- und Rückenteil eine angenehme Weite. Mit der Knopfleiste in der vorderen Mitte, dem Rundhalsausschnitt und dem Ärmelabschluss, ist sie perfekt für Büro oder Party.

Mit ausführlich bebilderter Nähanleitung. Schritt für Schritt vom Schnittmuster bis zum fertigen Stück.
Für geübte Näherinnen geeignet!


Materialempfehlung: weich fallende Webware wie z.B. Tencel/Lyocell, Seide-Baumwolle, Rohseide, Seide, Satin, Double Gauze oder lockere Baumwolle
Größen: 6 Doppelgrößen XS (146/152) bis XXL (50/52)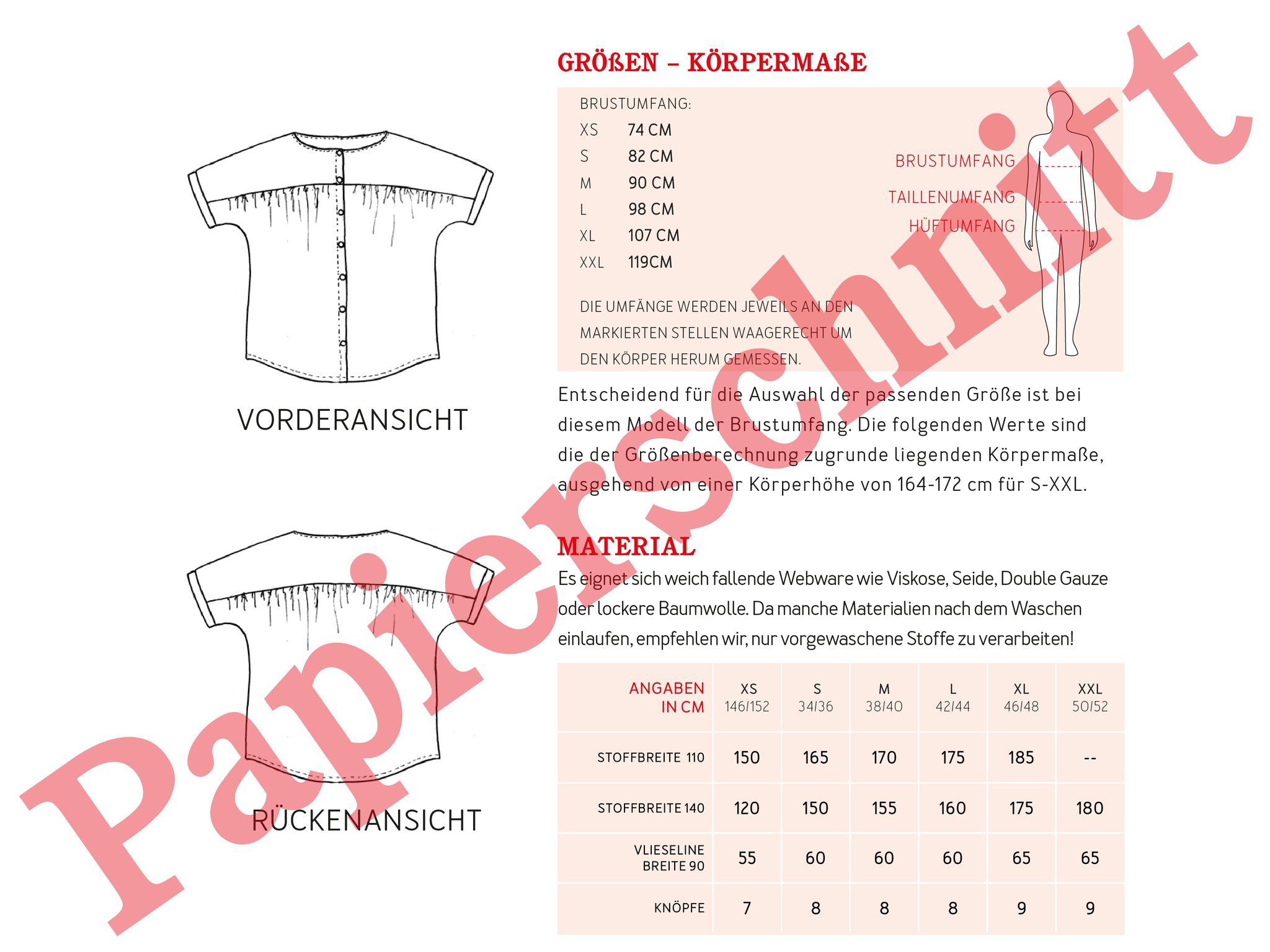 Perfect fit
More to explore