CHF
0.00

Your shopping cart is empty
Item no.:
30032
Manufacturer:
Studio Schnittreif
Available:
Verfügbar
Sewing Pattern - Type of Fabric:
woven
Sewing Pattern - Target Group:
for women
Sewing Pattern - Type of Clothing:
tops
Product description
FRAU YOKO - kurze Tunika mit Kellerfalte im Rücken
SCHNITTMUSTERBOGEN auf Papier mit farbig gedruckter Fotonähanleitung
FRAU YOKO ist ein echtes Wohlfühlteil. Diese schlichte, kurz geschnittene Tunika, mit lockeren halblangen Ärmeln hat das Zeug zum Evergreen. Die tiefe Kellerfalte unterhalb der Rückenpasse ist zeitlos schön und gibt ihr einen Hauch lässiger Weite. Der Ausschnitt lässt sich mit oder ohne Beleg verarbeiten, so entscheidest du je nach Material über den Look deiner FRAU YOKO.
Ruck Zuck genäht mit der ausführlich bebilderten Nähanleitung. Schritt für Schritt vom Schnittmuster bis zum fertigen Stück.
Für fortgeschrittene Nähanfänger geeignet!
Materialempfehlung: weich fallende Webware wie z.B. Tencel, Seide, Satin, Double Gauze oder lockere Baumwolle.
Größen: 6 Doppelgrößen XS-XXL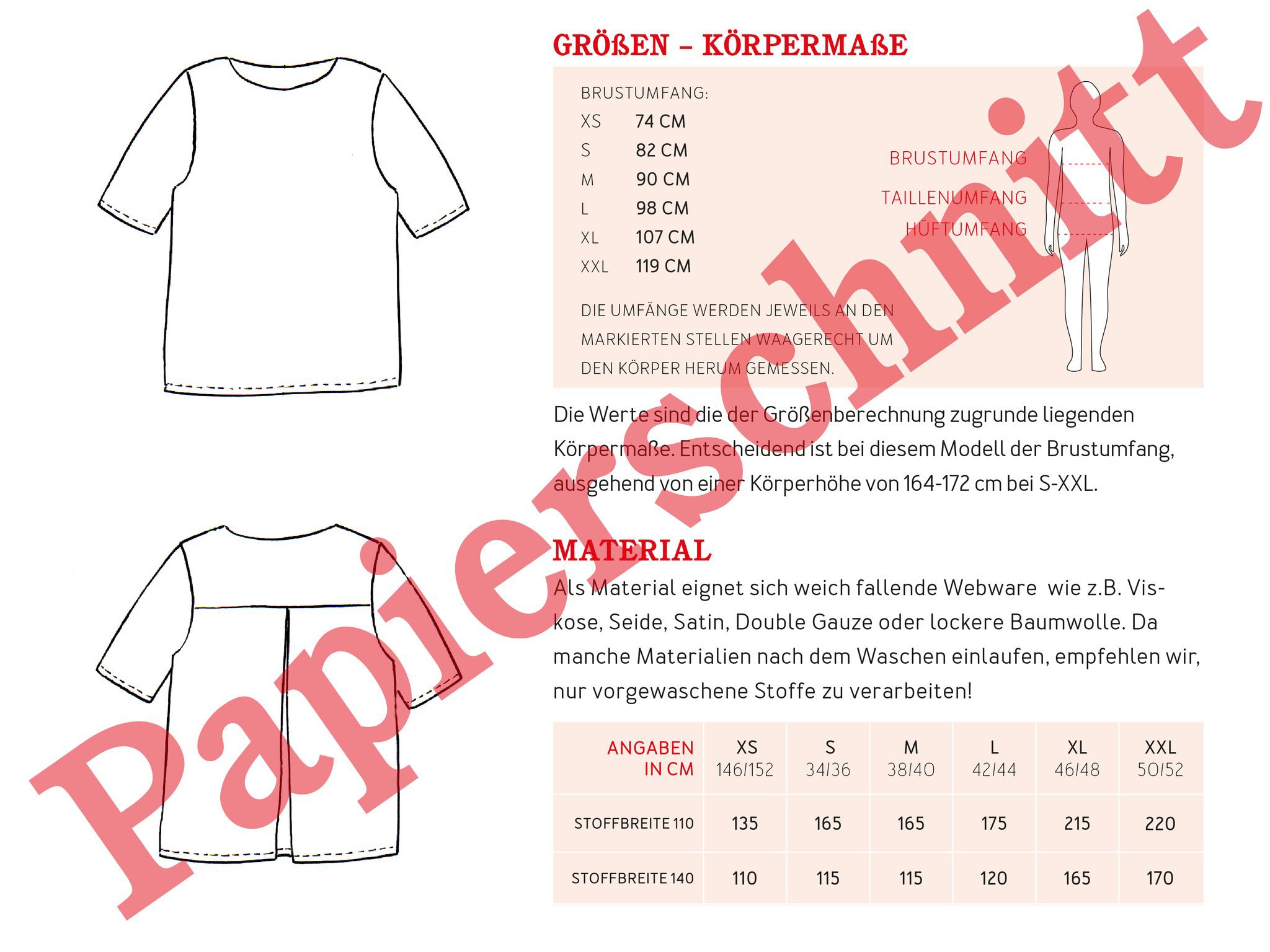 Perfect fit
More to explore