CHF
0.00

Your shopping cart is empty
Item no.:
30040
Manufacturer:
Studio Schnittreif
Available:
Verfügbar
Sewing Pattern - Type of Fabric:
knit
Sewing Pattern - Target Group:
for men
Sewing Pattern - Type of Clothing:
tops
Product description
HERR BELA - sportliches Shirt mit schräger Seitennaht
SCHNITTMUSTERBOGEN auf Papier mit farbig gedruckter Fotonähanleitung

HERR BELA ist ein entspanntes Basicshirt mit dem gewissen Extra. Die
schräge Seitennaht ist einen cooler Hingucker. Der leicht vertiefte
Rundhalsausschnitt verleiht ihm einen Hauch Lässigkeit. HERR BELA kommt wahlweise mit kurzen oder langen Ärmeln daher und passt sich so jedem Wetter an.

Schritt für Schritt vom Schnittmuster bis zum fertigen Stück. Auch für
Nähanfänger geeignet!


Materialempfehlung: dünnere elastische Materialien wie Sport-,Baumwoll- oder Stretchjerseys
Größen: 5 Doppelgrößen S-XXL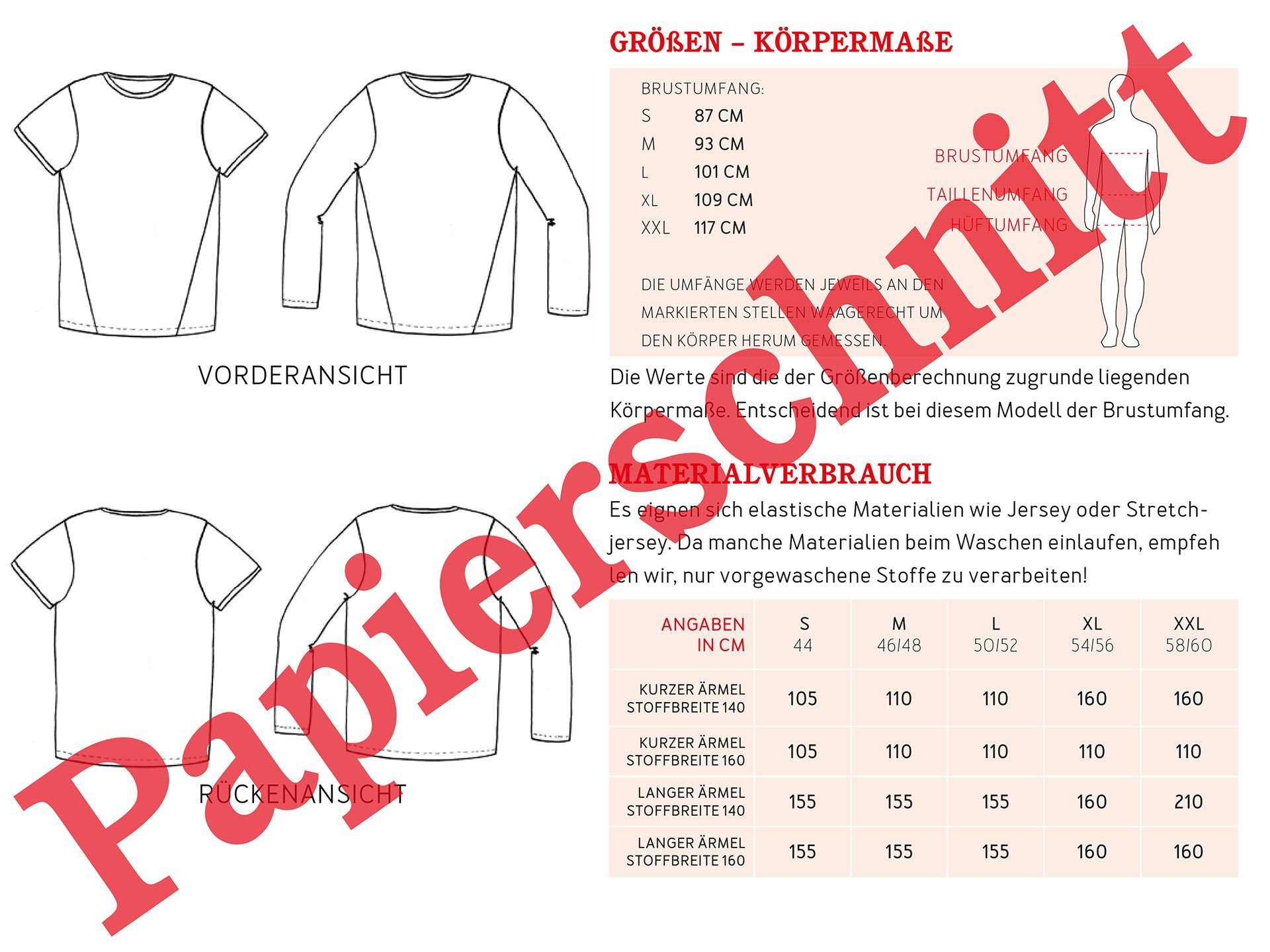 Perfect fit
More to explore